12 months to 10 years in prison for members of the Caliweed network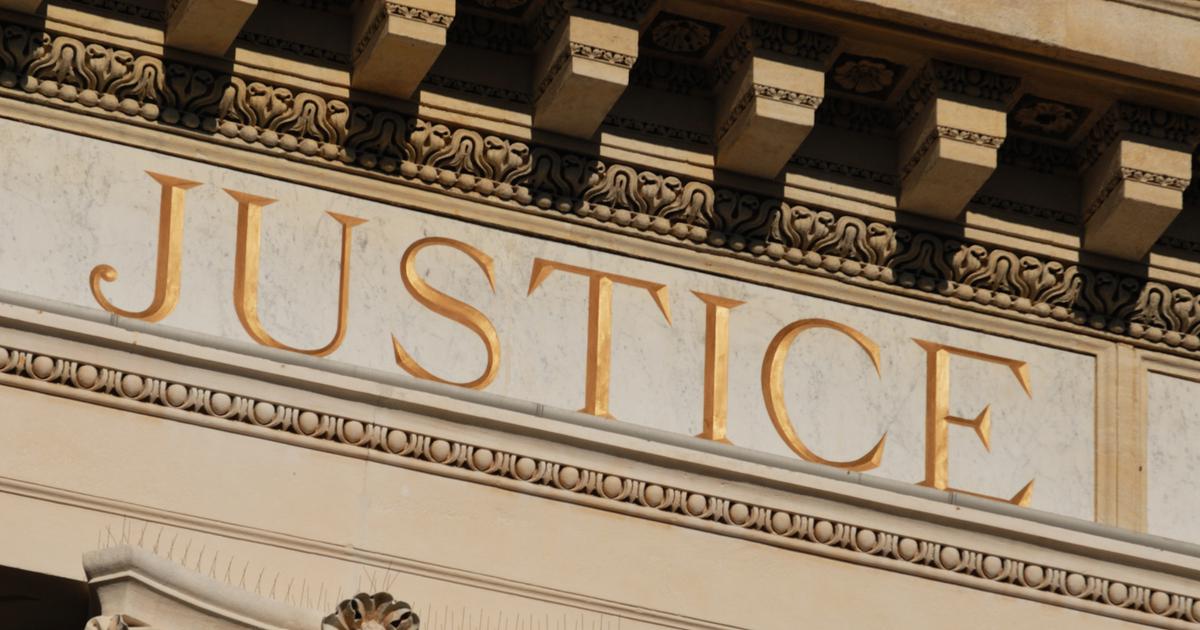 «A brand», «a real business"became"number oneof the sale of cannabis in Ile-de-France: twenty members of the network called Caliweed were sentenced Thursday, June 23 in Créteil to terms of 12 months to 10 years in prison.
Read alsoCrack, hard drugs: the failure of a policy that has abandoned all desire for withdrawal
SEE ALSO – Thailand: 200 kg of drugs hidden in a replica of a statue on Easter Island
A detainee considered to be the leader of the network was given ten years in prison: Djamel S., alias "Goofy», 36 years old, imprisoned since 2018 for drug trafficking. He was suspected of havingorganized, created and developed"Caliweed from his cell, he who, in recidivism, has multiplied since his 18 years the round trips to prison.
Organization of the "Order of the Madman"
The recipe for this network? Menus available on WhatsApp, cannabis imported from Spain or California and packaged in "pretty boxes"stamped"Caliweed» or «Haribeuh", of the "goodies» (T-shirts, «space cakes», lollipops…) offered with each order, and delivered discreetly. To order one of these famous boxes – at 60 euros for 3.5 g of cannabis – a request on Snapchat – whose messages are ephemeral – is enough. Operational in the eight departments of Ile-de-France, this "start-up"has achieved, according to the prosecution, an estimated turnover"between two and five million eurosin six months of activity.
During her requisitions, the prosecutor had mentioned "an organization of the order of the insane", demanding sentences of several years of imprisonment for the 20 supposed members of the network, which, at the beginning of 2019, had succeeded in "flood the whole of Ile-de-France with its boxesin a few months, thanks to innovative marketing. Eight were sentenced to terms equal to or greater than two years in prison. All will have to pay fines of several thousand euros.
Read alsoThe editorial of Figaro Magazine: "Legalization of cannabis, a false good idea"
«These are the heaviest requisitions I have ever heard in a case of "stup" in Creteil!"Thundered Thursday morning Me Julien Dubs, lawyer for Djamel S. A treatment"absurd, compared to other cases where we talk about »hundreds of kilos of cocaine«, insisted Me Dubs.
"Flood the whole of Ile-de-France"
Two defendants recognized »Zinzin« as "leader" of the operation, including his sister, sentenced to a two-year suspended prison sentence for having made the cannabis cakes offered with the orders of weed – which she carefully decorated according to her words »like (the famous pastry chef) Cyril Lignac«. Most »He does not manage it alone« from his cell, she had told the investigators.
Read alsoMedical cannabis: experimenting, yes, but in the rules of the art
The defense lawyers had estimated that there were not enough incriminating elements to designate »Zinzin«– auxiliary in prison – as the leader of Caliweed. "Is he the worst man you've had to judge" pour »Worst drug trafficking you have ever seen?«had asked Me Dubs, calling to judge his client, who threatens to »let yourself die« in jail, with "humanity". According to various protagonists in the trial, Caliweed, which was believed to be dismantled, continues, taking advantage of the discretion offered by social networks to continue its operations.
---
SEE ALSO – Families of victims demand action from Snapchat against the scourge of online drug trafficking