17 moments of Ekaterina Gradova: the last was death
Having lost faith, I gained faith
Ekaterina Gradova has long left the acting profession. I lost faith in her – inside myself, and outside they helped. She gained faith in the highest sense of the word. But no matter how her life develops, she will forever remain Kat's radio operator for us. The cult series "Seventeen Moments of Spring", Stirlitz, are smart, not like in propaganda films, fascists, and she is a Russian radio operator with huge eyes. They contain fright, fear and guilt that she failed the operation, that she gave birth to a child out of place and at the time in Berlin, one might say, in the den of the enemy.
In fact, she will even have two of them in her hands – her own and an honest German soldier who, at the cost of his life, saved this Russian intelligence officer, who does not look like a intelligence officer. And here she is, with two small bags, standing on a rickety potato box in the sewer hatch and covering the mouth of a baby with her face, which is about to scream – and then everything is gone. And the Gestapo men in polished boots walk along the hatch cover. Life hangs in the balance – that's how they remember it.
Ekaterina Gradova had her 17 moments in her life. Like every person, you can count as many or more of them. A girl from a good Moscow family – dad is an architect, mom is an actress, plays at the Theater named after Gogol. And the girl enters the Institute of Foreign Languages. A beautiful girl with non-standard beauty decides to change her fate: the first moment – enters the theater. Second, she was accepted into the troupe of a decent theater – named after Mayakovsky, where she is patronized by the leading figure of the stage Maxim Shtraukh. The third moment, and fateful – goes to the Theater of Satire, where they took not only comic and funny, but also beautiful young ladies. "Satire" is thundering at that time: for a ticket to a comedy, you can buy out of turn any deficit, such as a VAZ car or Czech furniture. What the artists used energetically.
But happiness is not in short supply. Happiness is that there she will meet Andrei Mironov – and this will become her 4th, fateful moment. 5th – wedding, the bride is happy, although her friend lent her a silver suit for going to the registry office. And the groom – the very charm, the popularity goes off scale, the girls stand in line … Now Andrei Mironov would be called fashionable, cult, with an awesome fee for the shooting day. Such a treasure cannot belong to one – it must be shared, dear. Moment 6 – a daughter will be born, she will be named Masha in honor of her paternal grandmother – the famous Maria Mironova, performing on the stage with her husband Alexander Menaker.
Personal happiness will be complemented by professional happiness – Katerina also starts acting, and with whom? Tatiana Lioznova's in the series "Seventeen Moments of Spring". Cool detective Juliana Semyonova, where she is a Russian radio operator who got into a terrible mess. The 7th cinematic moment is synonymous with happiness: she is filming on the planet of stars – Tikhonov, Plyatt, Tabakov, Evstigneev … And there is one star in her family – Andrei, but she was also recognized as an actress, Secretary General Brezhnev himself watches the series.
A young wife is being tested by the popularity of her husband – this windy maiden with low social responsibility. Moment 8 – but it does not pass: Andrey is in a whirlwind of success with all the known incoming. Not he, women are seeking him, but he knows how to look so beautifully. Katya feels betrayal, and not one. She suffers, tries to come to terms, to live with the inevitable … Instant 9 – Katya chases Andrei away, he will never return to her. She will regret it. Later. Instant 10 – a beautiful woman, an actress and loneliness. That for her, who knew what a close-knit family, a warm home is, is unbearable. But you have to live.
The 11th moment, terrible – Andrey's sudden death, which happened in August 1987 on tour in Riga. He will be buried in a Figaro costume – for many, he has forever merged with the image of this roguish hero of the French comedy. And a year after the funeral, Katya will leave the Satire Theater – the 12th moment. Three more movie roles, a little theater, and radio operator Kat will close herself as an actress forever. There is no turning back – instant number 13.
Moment 14 – it's forever – life with faith. And she will know true happiness – she will meet a man with whom she will understand what it means to be loved – the 15th moment. Igor, a physicist, will be with her until the end. Moment 16 – will save one life by adopting a boy from an orphanage, will raise him. Daughter Masha will grow into a great artist, her son, named after his grandfather – Andrey, will continue the Mironov-Yakovlev dynasty. The 17th moment, and the last – her quick departure to the place where, as she believed, she would meet everyone she loved.
Died Ekaterina Gradova: the best shots and roles of "Radio Operator Cat"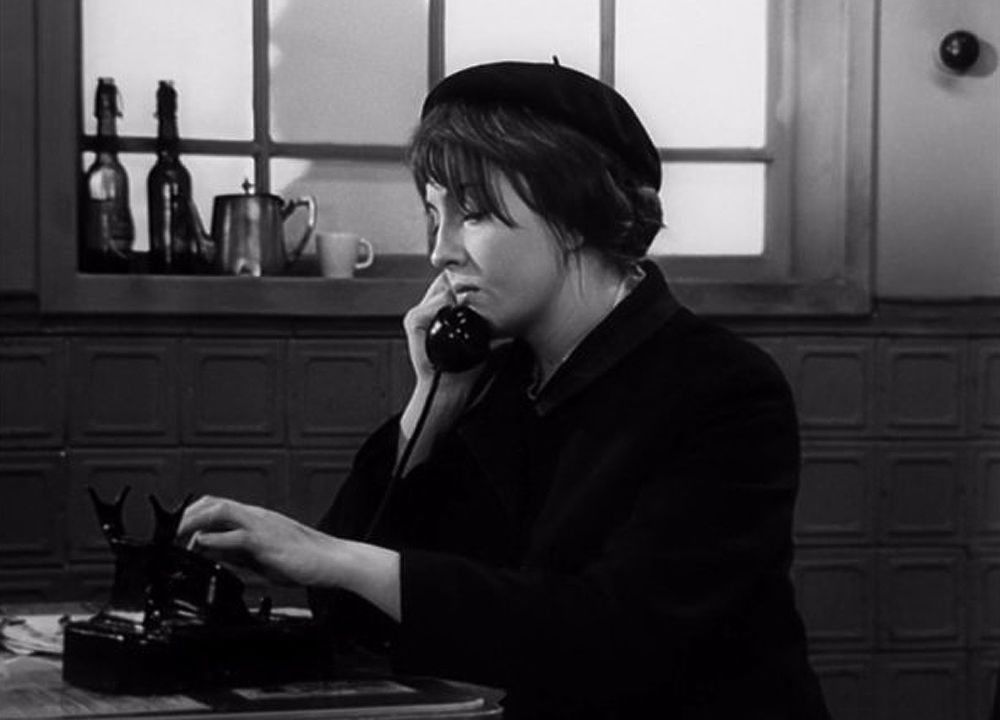 See the related photo gallery
Newspaper headline:
Seventeen Moments of Radio Operator Kat