200,000 Advantage cards sold in almost a month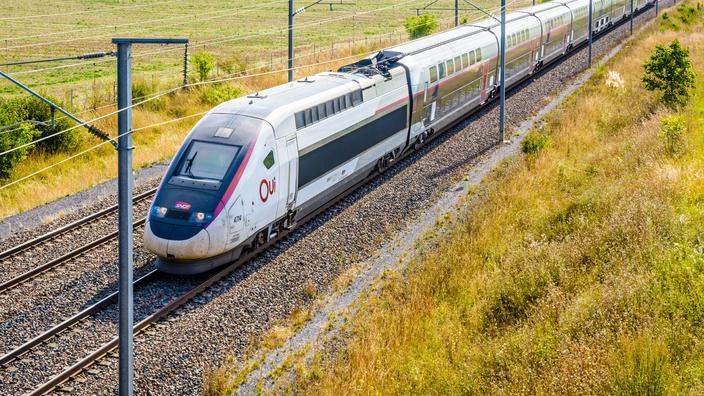 Launched in mid-June to support the resumption of activity, this offer is "a success" for SNCF.
SNCF speaks of a "success". Launched in mid-June to encourage the French to return to stations after a year of the coronavirus pandemic, the "Advantage card", A new price offer, has already found 200,000 followers, according to information from the Express.
Read also :SNCF: the fed up with TGV Max subscribers
The "Advantage card»Results from an overhaul of SNCF tariffs decided at the beginning of June. It combines the various Advantage cards offered until now (family, senior, young and weekend) which offer a 30% reduction. The new single card, sold like its elders 49 euros for one year, also offers a 60% reduction for three children and guarantees a capped price for all destinations, even at the last moment if there is room.
Reduction included, the second class ticket therefore costs no more than 39 euros for journeys of less than 1 hour 30 minutes (approximately 25% of trips), no more than 59 euros for journeys between 1 hour 30 and 3 hours (50 %) and no more than 79 euros for longer journeys (25%). And 19, 29 and 39 euros respectively for children. "Our goal is simple, that all French people buy this card», Had indicated Alain Krakovitch, director of Voyages SNCF at the time of the launch of this offer.
With the aim of simplification and attractiveness, the company should continue to change its offer of reductions by opening in early 2022 a formula allowing seniors to travel without limitation by TGV from Monday to Friday for 79 euros per month, at the image of "TGV Max»For 16-27 year olds.
Increased attendance
After months marked by sluggish activity, and 3 billion euros of net loss wiped last year, SNCF is waiting on the summer season to fill its trains. At the end of June, it thus anticipated attendance at 93% of its pre-crisis level for the summer months. By comparison, during the summer of 2020, train ridership had only reached 85% of its 2019 level.
Read also :SNCF begins its digitalization to offer new services to its customers
Now, the company is pleased to see 300,000 to 350,000 tickets being reserved daily. And this, despite the threat of the Delta variant, which will force the SNCF to carry out checks on the health pass of its passengers from the beginning of August.
Thus, you must have a valid pass before boarding an interregional or international coach, a TGV (Inoui and Ouigo), an Intercités or an international long-distance train departing from France. TER and Transiliens are not affected. SNCF is working on the implementation of a "physical control system, and would also like"integrate health pass control as soon as the ticket is purchased online"But this perspective is"technically complex», Underlined the company last Thursday.