20,064 new cases in 24 hours in France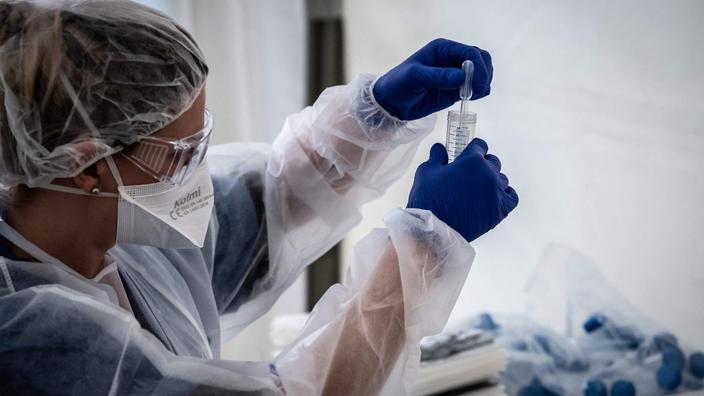 1,780 new patients with Covid-19 were admitted to hospital within 24 hours, including 345 in intensive care units.
20,064 new contaminations were detected in France in 24 hours, according to figures published on Tuesday, against 4,646 the day before and 19,590 last Tuesday. France now has 3,629,891 cases of Covid-19 since the start of the pandemic. 314 people have died since the day before in hospital, bringing the total to 85,070 dead from the coronavirus.
Read also :Covid-19: Are the Alpes-Maritimes lacking in vaccines?
In total, 25,660 people are hospitalized (-171) and 1,780 new patients with Covid-19 were admitted within 24 hours, or 251 more than the day before. 3,435 patients are currently in the intensive care units on Tuesday, among them, 345 were received in 24 hours (+71). The test positivity rate now stands at 6.5%.
Jean Castex was visiting the Argenteuil hospital center (Val-d'Oise) early in the evening on Tuesday, which is part of a group of five hospitals between the south of Val-d'Oise and the north of Hauts-de -Seine, west of the capital. He must in particular visit the emergency services, where 70 beds are occupied by Covid patients, and those of resuscitation, almost entirely dedicated to patients of the epidemic. The incidence rate of Covid-19 has increased slightly in Île-de-France, with 277.2 cases per 100,000 inhabitants according to figures from the Regional Health Agency transmitted Tuesday, against 269.7 the day before.