210 migrants rescued Monday and Tuesday during attempts to cross the Channel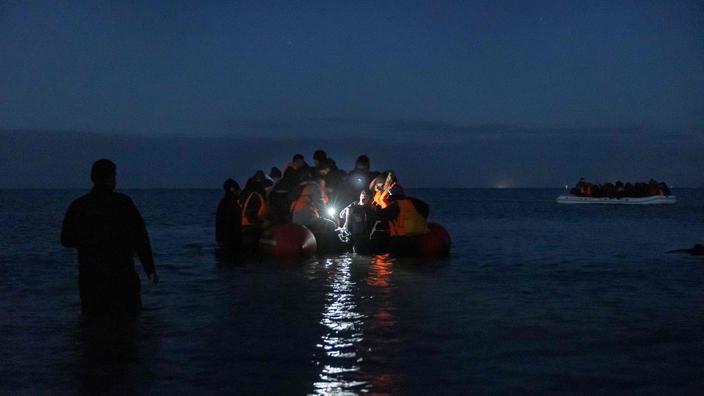 More than 200 migrants were rescued Monday and Tuesday as they tried to reach England on makeshift boats, the Channel and North Sea maritime prefecture announced Tuesday evening, November 9 in a statement.
Read alsoMigrants: Castaner signs a charter with London to stop crossings
During seven separate operations between Monday and Tuesday evening, 210 migrants, including four women and a child, were rescued and brought back to the French coast after the Gris-Nez operational surveillance and rescue center (Cross) was informed that their boats were in difficulty in the Strait of Pas-de-Calais, specifies the maritime prefecture. The castaways were brought back to Calais, Dunkirk or Boulogne-sur-Mer and taken care of by the border police and, in some cases, the fire brigade or the maritime medical coordination Samu.
Despite the approach of winter, attempts to cross to England on small boats have been very numerous in recent days, with a heavy human toll. Last Thursday, the body of a migrant was found in a 3.5-meter boat filled with water on a beach in Wissant, alongside two people in a state of hypothermia. The day before, a migrant had died and another had been reported missing and nearly 800 people had been rescued at sea following the sinking of several boats.
Read alsoOn the northern beaches, the gendarmerie tracks migrants
According to maritime prefect Philippe Dutrieux, around 15,400 migrants attempted the dangerous crossing between January 1 and August 31, of which 3,500 were "Recovered in difficulty" in the strait and brought back to the French coast. In 2020, crossings and attempted crossings concerned some 9,500 people, compared to 2,300 in 2019 and 600 in 2018.