22,046 new contaminations this Sunday in France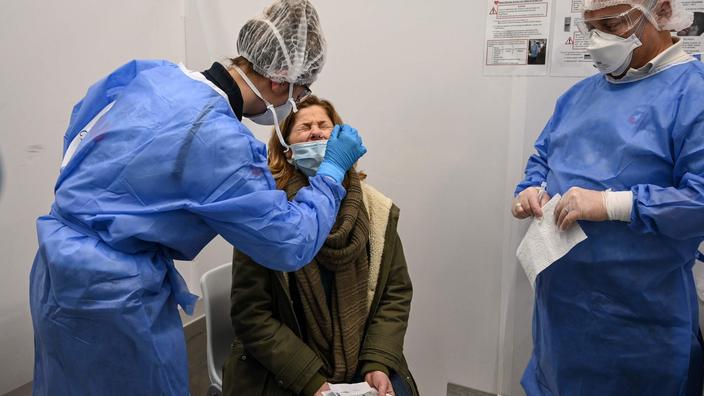 A figure up sharply compared to last Sunday.
In the last 24 hours, 22,046 new cases of Covid-19 have been detected, against 22,371 the day before and 16,546 last Sunday, said the French Public Health agency.
The positivity rate of the tests (percentage of people tested positive out of all the people tested), which stood at 5.9% from Monday to Wednesday, continues to rise, to 6.3%. Hospital pressure remains high, with 25,464 patients with Covid-19 hospitalized (against 25,269 on Saturday), including 3,392 in intensive care (against 3,369 the day before).
Read also :Covid-19: the slow and inexorable progression of the virus in the Alpes-Maritimes
In the past seven days, 9,362 people positive for the coronavirus have been admitted to hospital, including 1,807 in intensive care units. The Covid-19 killed 160 in hospital in 24 hours in France, bringing the total number of deaths since the start of the epidemic to 84,306.
At the same time, vaccination continues to progress, with 2,560,982 people having received at least one dose of vaccine, according to figures from Public Health France stopped on Sunday.