23 years in prison for American woman who betrayed military informants in Iraq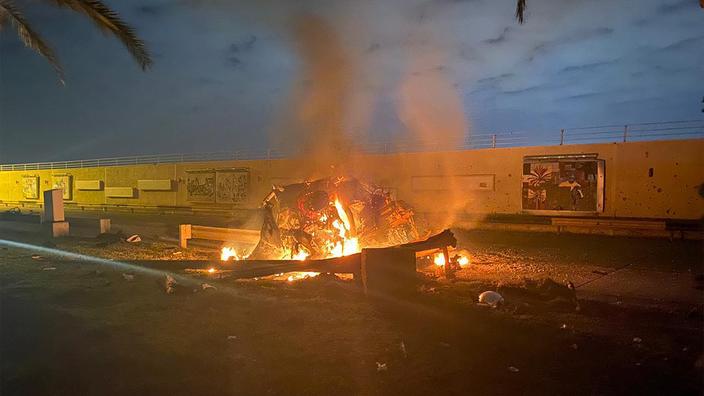 A Pentagon translator was sentenced Wednesday, June 23 to 23 years in prison for divulging the names of US informants in Iraq to someone linked to Lebanese Hezbollah.
Read also :In Iraq, the Islamic State prepares its reconquest
Mariam Thompson, 62, had reached a plea-guilty agreement with the justice system, and admitted to passing classified information to a Lebanese with the idea that he would pass it on to Hezbollah, which Washington has blacklisted from. organizations "Terrorists". "Her sentence reflects the gravity of her actions: she betrayed the confidence of the American people, the sources she endangered and the troops she worked with", commented in a statement John Demers, in charge of national security issues at the Ministry of Justice.
According to court documents, Mariam Thompson was working as an interpreter at an overseas military base when she entered into a relationship in 2017 on a video app with a man who told her he was linked to Lebanese Hezbollah. "Over time, she developed a romantic interest in him", according to American justice.
Read also :Iraq: militias are biding their time to take revenge on America
In December 2019, she was posted to the US special forces service in Erbil, northern Iraq, when the United States began strikes against a pro-Iran militia. These culminated on January 3 with the death of the powerful Iranian general Qassem Soleimani. Shortly after, Mariam Thompson's contact asked her for information on informants who might have helped the United States. They had then consulted the files of several American sources and had given him the identities of at least eight of them, as well as information on the tactics of the United States.
She was arrested by the federal police on February 27, 2020.