3 bodies discovered in the area where the French mountaineers disappeared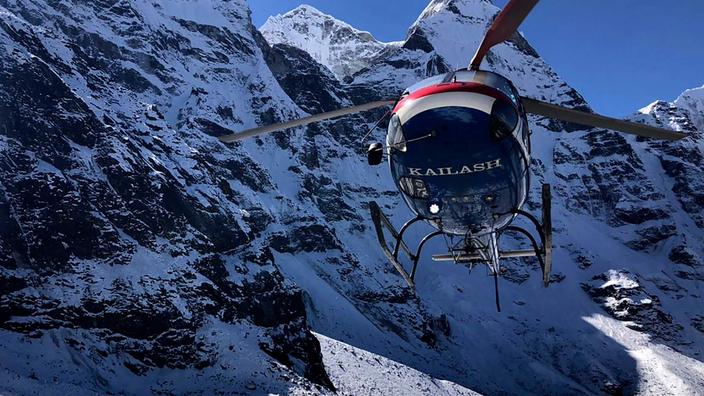 Three unidentified bodies were discovered by mountain guides in Nepal, in the area where three young French climbers disappeared on October 26 after an avalanche in the Everest region, local police told AFP on Monday. "We have received information that local mountain guides have found three bodiesSaid Rishi Raj Dhakal, inspector and spokesperson for the Solukhumbu district police office.
Read alsoFrance sends aid to find three climbers missing in Nepal
The bodies were discovered "roughly in the same area where the research was conductedOf the three missing young French mountaineers, he said. "A helicopter accompanied by a rescue team made up of professional mountain guides was dispatched to bring back these bodies.», Continued the policeman. "We cannot confirm the identity of these bodies at this time. If the weather remains favorable, the mountain guides will collect the bodies", he added.
Read alsoAvalanche near Everest: three French climbers missing
The head of operations of Kailash Helicopter Services has confirmed the dispatch of one of its aircraft. "Our helicopter went there to recover the bodies"Shree Hari Kuikel told AFP. The search operations of Louis Pachoud, Gabriel Miloche and Thomas Arfi, French mountaineers missing since October 26, following an avalanche during their ascent of the west face of the Mingbo Eiger culminating at 6,070 meters above sea level.