6 people arrested for inciting violence and terrorism in Italy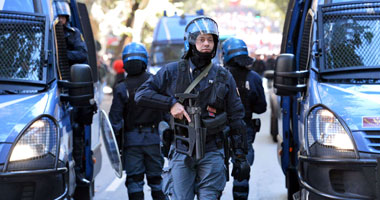 Italian security sources announced that the security operation that took place today, Thursday, resulted in the arrest of 6 outlaws on charges of inciting violence and terrorism.
The sources indicated, according to the Italian news agency, that the elements of the Special Operations Unit (ROS) of the gendarmerie forces (Carabinieri), who carried out the operation, with the support of their regional leaders, targeted six outlaws with the precautionary measures issued by the court, indicating that they were under investigation in Crimes of incitement to crime exacerbated by the purposes of terrorism and sabotage of the democratic system.
The sources indicated that the inciting activity was carried out through writings and messages broadcast on the Internet and social media pages.
Earlier, the Italian government decided to ban anti-vaccine demonstrations in city centers, as they result in more losses from paralyzing main roads and an increase in the spread of the Corona virus, because the protesters do not wear masks, and they do not adhere to the required distances, which enhances the spread of the virus. epidemic.
The Italian newspaper, "La Repubblica", indicated that the Federation of Traders in Italy expressed their rejection of these protests, after losses incurred amounting to 30% in the weekly trading volume.
The President of the Republic, Sergio Mattarella, echoed the anger of the majority of the country in favor of vaccines and the health certificate of Covid: "The enemy is the virus, not the tools to combat it," Mattarella warned in the Council of the National Association of Municipalities (ANCI) that anti-vaccine demonstrations pose a threat to the country.
"Often, with the flagrant abandonment of personal protective equipment and precautionary rules against Corona, it has caused a dangerous increase in infection," Mattarella added.