9 members of the general uprising forces were killed in southwestern Afghanistan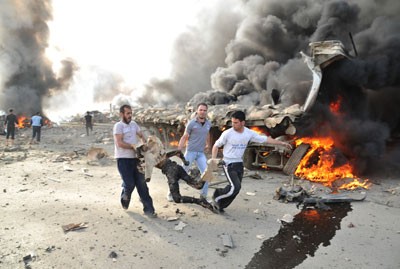 Kabul – (dpa)

Published in:
Tuesday 23 February 2021 – 1:02 PM
| Last updated:
Tuesday 23 February 2021 – 1:02 PM

An Afghan source announced today, Tuesday, that at least nine members of the local militia forces loyal to the government, known as the "General Uprising Forces," were killed in an attack launched by the Taliban on Monday night on a security post in Logar province in the southwest of the country.
The "Taloo News" news channel quoted the source as saying that the Taliban had attacked a security post in "Pul-al-Alam", the capital of Logar.
The source pointed out that "the clashes lasted for more than two hours, during which the security site was seized, and nine members of the general uprising forces were killed."
There was no immediate comment from local security officials or the Taliban on the attack.
The news from the source