a busy Saturday morning on the roads of France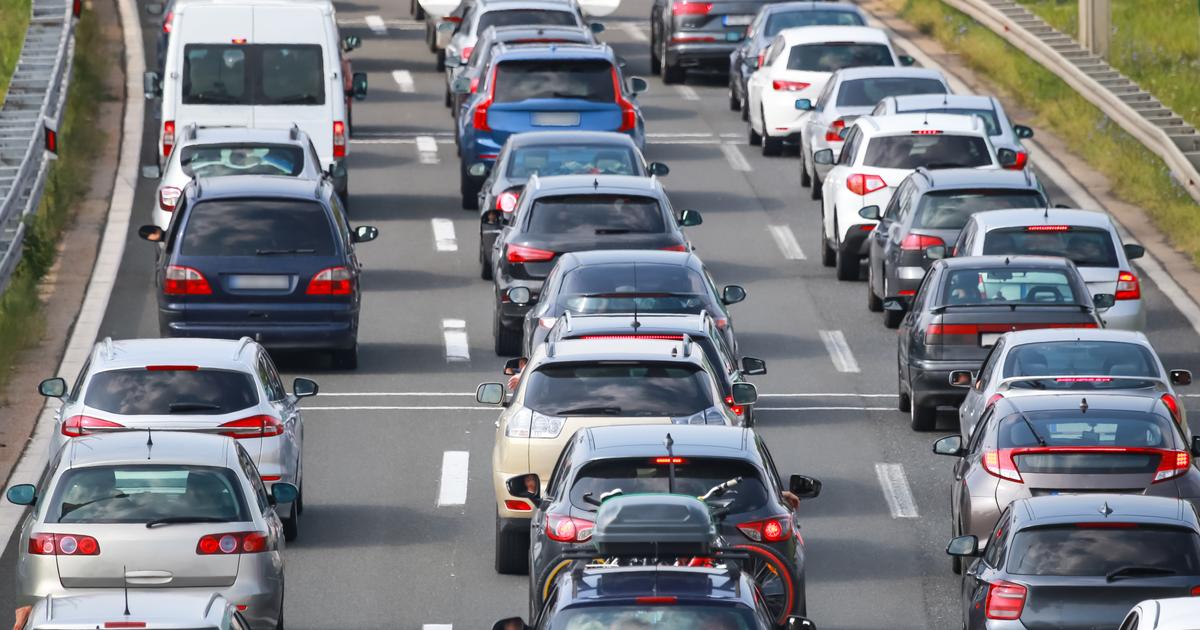 In this first weekend of August, Bison Futé is planning a red Saturday in the direction of departures and arrivals.
Although the first weekend of August is just beginning, many motorists will have to be patient this Saturday. Around 11 a.m., Bison Futé counts more than 600 km of traffic jams everywhere in France. This Saturday will unsurprisingly be the busiest day. The whole country is classified red (very difficult traffic) in both directions and even black (extremely difficult traffic) for departures still in the south-eastern quarter.
Read alsoPlanes, trains, rental cars: this summer, the fear of the big traffic jam
In detail, Saturday, the heart of the difficulties, a peak of 600 kilometers is expected around noon in the case of usual traffic and up to 1000 kilometers if the situation is exceptional (see below). But the difficulties will remain very high until 8 p.m., warns the public road information service. To escape slowdowns, Bison futé advises motorists to leave or cross Île-de-France after 12 p.m. and to avoid the A71 motorway, between Orléans and Clermont-Ferrand, from 9 a.m. to 12 p.m., as well as the A8, between Aix-en-Provence and Nice, from 3 p.m. to 8 p.m. Bison smart also advises against taking the A7, between Salon-de-Provence and Marseille, from 1 p.m. to 6 p.m.
Sunday rated green
On the other hand, the situation should be calmer for those who will take their car the next day. Sunday 7 is mostly green except once again for the southeast quarter in orange. On Sunday the slowdowns will be much less numerous. The south-west axis could experience difficulties in the direction of departures, in particular on the A20 between Limoge and Brive (from 3 p.m. to 6 p.m.) and the A71 between Orléans and Clermont-Ferrand from 11 a.m. to 3 p.m.
Read alsoSNCF in search of 100 billion to double rail traffic
SEE ALSO – Great Britain: still difficult access to the port of Dover for major holiday departures
Despite the inflation that weighs on household budgets, the French have chosen the road to go on vacation. Bison Futé reminds all motorists of the importance of adopting good habits: taking frequent breaks, staying well hydrated and not drinking alcohol.