A cleaning woman's son goes into medicine and goes to his mother's work to surprise him; see video – 11/09/2021 – Daily life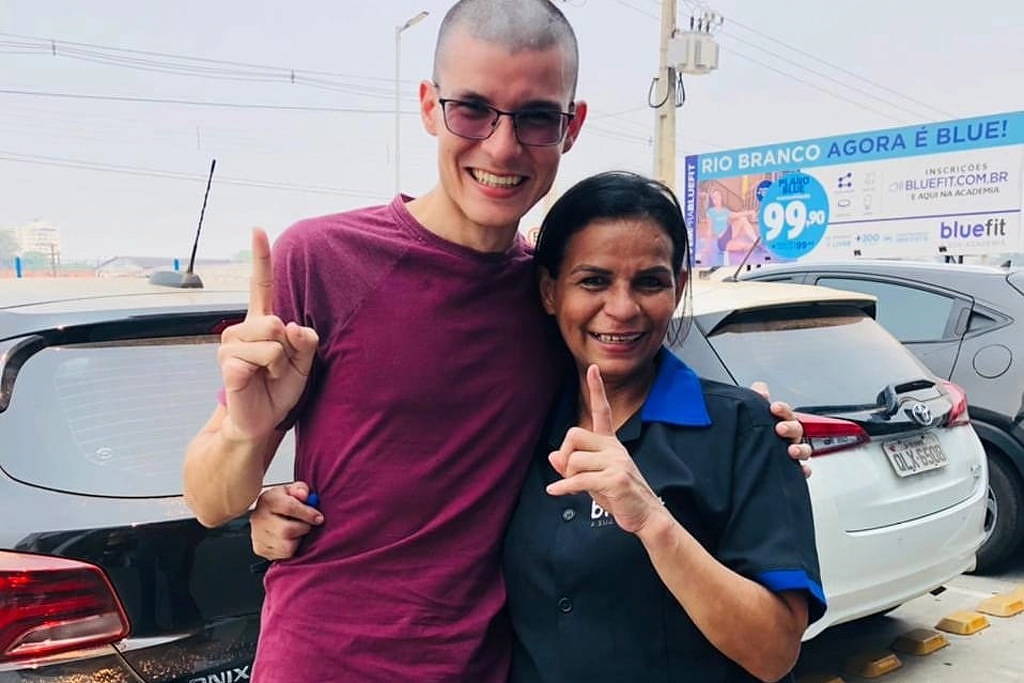 André Ramon had one more reason to celebrate on his 26th birthday. On that August 10th, the young man received the news he had dreamed of since he was a teenager — after six attempts, he managed to pass the medical course at Ufac (Federal University of Acre).
"I was numb when I found out. It felt like I had left my body. It was something that sometimes felt far away and that would never arrive. But suddenly my name was there on the list. It was the happiest day of my life ."
Part of that day was recorded and, at the time, went viral on social media. The young man decided to go to work with his mother, the cleaning woman Vilenilde Arruda, to surprise him.
In the video, recorded by a neighbor of his, André walks towards his mother to tell the news. Before, however, he says that his goal was not an illusion, but a very difficult dream. The two then embrace emotionally.
The sentence that preceded the news did not come for nothing. André remembers that, when talking about the desire to be a doctor, people close to him discouraged him.
"There were always critics. They called me a bum. When they turn 18 or 19, the children of poor people need to work. As medicine is a difficult course to pass, we have to dedicate ourselves fully", explains André, adding that, for this reason, , he didn't have a signed portfolio, although he did odd jobs.
"That made me not well regarded by people. In addition to being a bum, they called me useless, because I didn't work." The criticisms, however, did not discourage him. On the contrary. They served as a stimulus.
"I had to show them they were wrong. When I passed, many of these people came to congratulate me."
In addition to the nasty comments, André had to deal with adverse conditions for the studies. The eldest of six siblings, he lives with his family in a wooden house in the Jardim Brasil neighborhood of Rio Branco.
The house was often excessively hot in the summer, which made studying difficult. Added to this, he did not have internet at home, a scenario that further complicated his preparation for the entrance exam.
The young man got around these problems thanks to the help of friends, who allowed him to study in their homes. One of these people even paid for courses so that André could be closer to fulfilling his dream of becoming a doctor.
The Acrean says that he began to nurture this desire around 15 years old. At that moment, however, he didn't think he was capable of achieving his goal. "I saw the high-cut score and, at the time, I didn't know how to do multiplication with a comma, nor did I have access to the internet. It's a completely different reality from that of someone passing by", says the young man. "So I left this dream in the box and went to see other possibilities."
The dream became strong again in 2014, when he was approved in forestry engineering, also at UFAC. At the university, he had contact with the medical course and met people in the area.
A strike in 2015 was the missing component for André to shut down college and devote himself once and for all to preparing for the entrance exam for medicine.
Classes haven't started yet, but he already has plans for the future. "I imagine myself helping people in need. There is a lack of doctors, because many do not want to go to areas far from large centers", he says. "I want to bring specialized services to people who don't have access."