A coincidence leads to the discovery of a huge fish that preceded dinosaurs by millions of years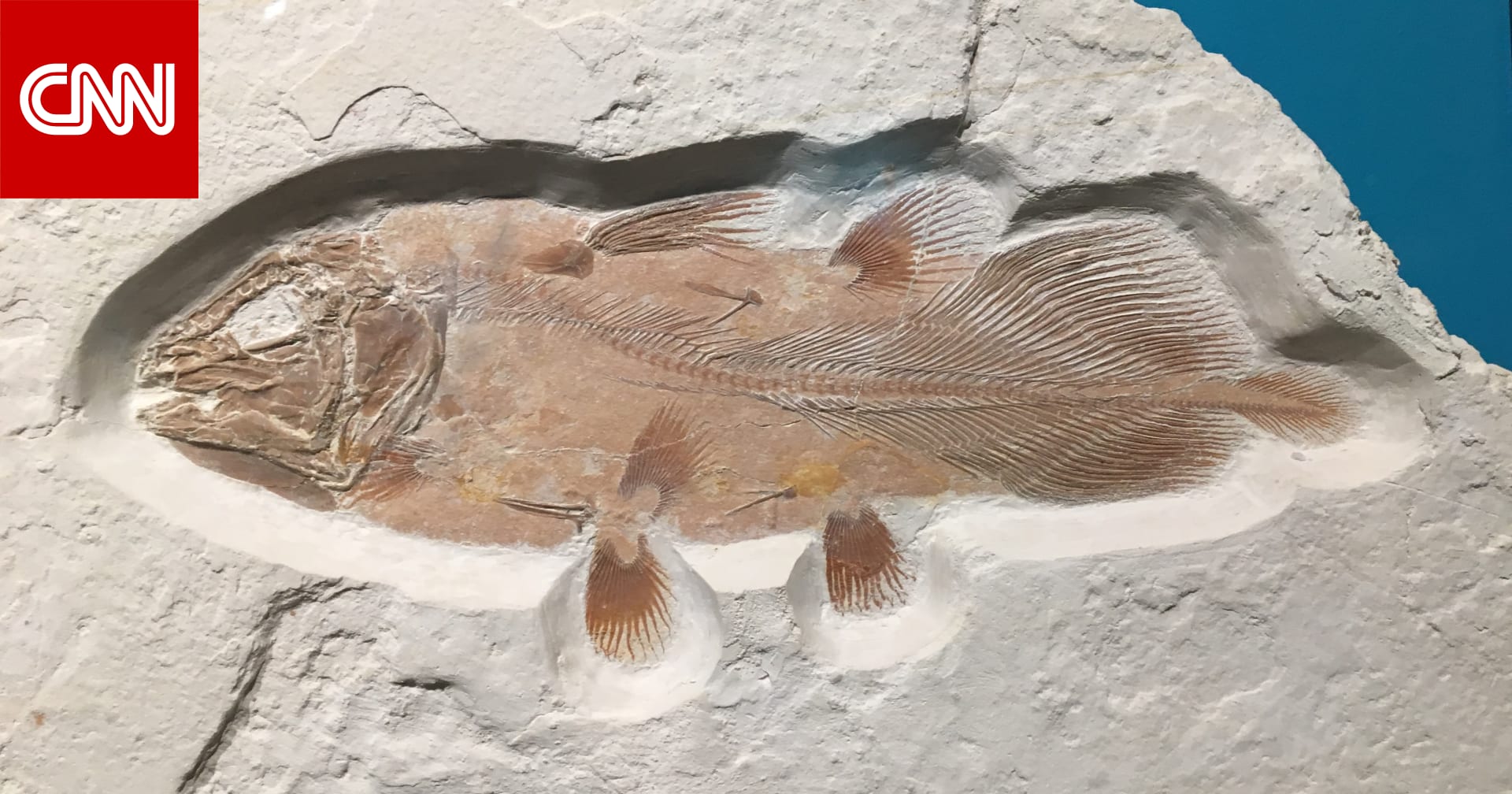 Dubai, United Arab Emirates (CNN) – The fossilized remains of a fish that grew to the size of a white shark were discovered by accident.
Scientists from the "University of Portsmouth" in the United Kingdom discovered what is referred to as a "living fossil" of the "coelacanth" fish that is still swimming in the seas, as it survived the extinction that killed dinosaurs, according to the official website of the University of Portsmouth. Online.
It was discovered by chance
This discovery was just a coincidence, as David Martell, a paleontologist at the University's School of Ecology, Geography and Earth Sciences, asked an amateur collector to identify a large bone from a large private group in London.
The collector bought the sample believing it might have been part of the skull of winged reptiles, or "pterodactyls."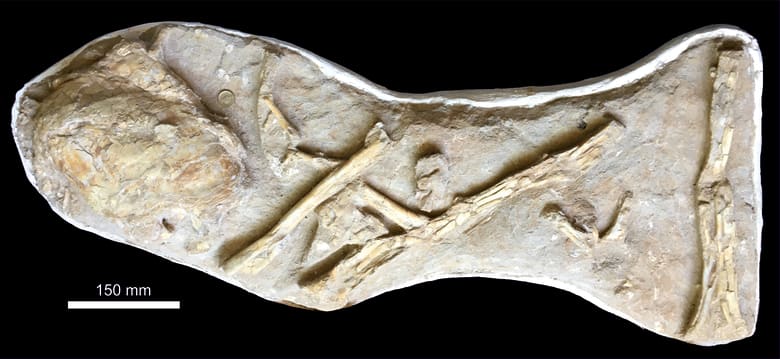 Martell was surprised when he discovered that the sample was not a single bone, as it was composed of many thin bone plates.
The bony plates were arranged in the shape of a barrel, but the ribs were wound rather than pointing from top to bottom.
"There is only one animal with such a structure, and that is the coelacanth," Martel said.
And it turned out to scientists that they had found a bony lung for this wonderful, strange-looking fish.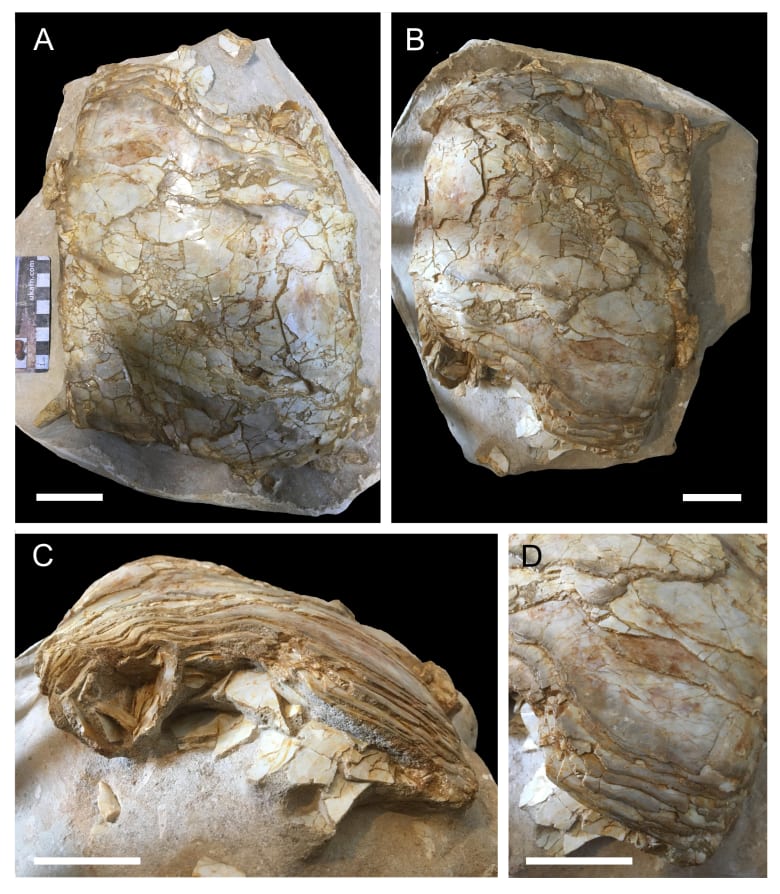 Although the collector was very disappointed that the specimen was not a skull belonging to a pterosaur, Martell said: "My colleagues and I were overjoyed because no coelacanth was ever found in phosphate deposits in Morocco, and this example was so huge!"
Martell collaborated with a prominent Brazilian paleontologist, Dr. Paulo Preto, of Rio de Janeiro State University, to identify the fossil.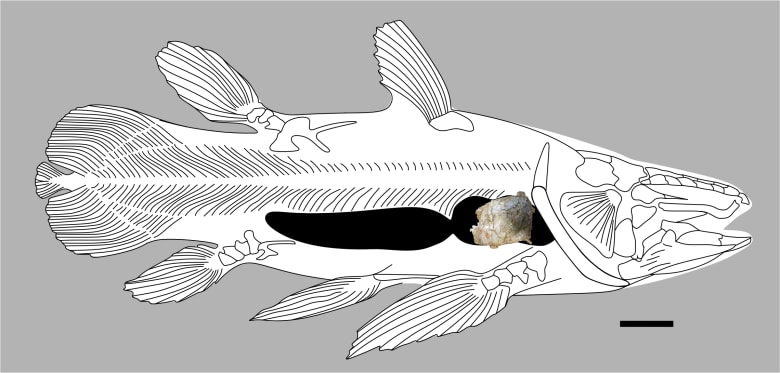 Dr. Brito has studied coelacanths for more than 20 years and is an expert when it comes to their lungs, and Britto was amazed at the size of this new sample.
This specimen was found alongside a reptilian, winged dinosaur, which proves that it belonged to the Cretaceous period 66 million years ago.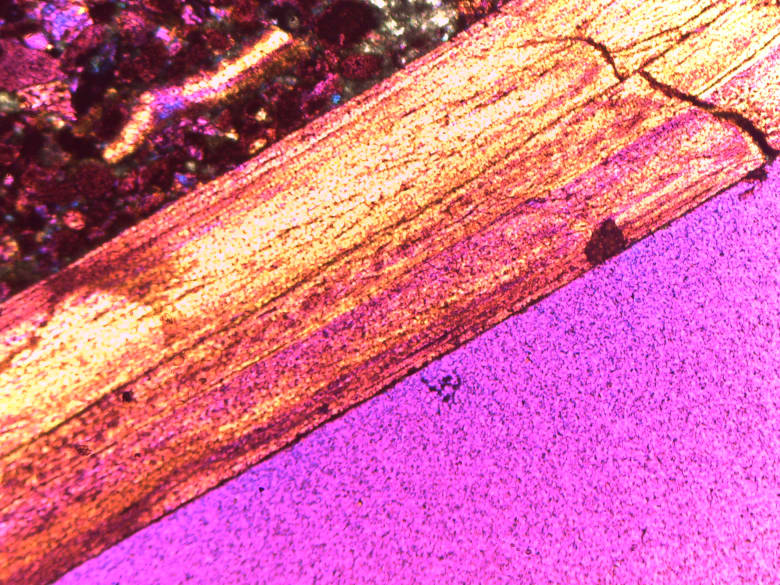 The private owner offered to cut out the bone fragments on the board and gave them to the team free of charge.
Martell and his colleagues learned that they had found a surprisingly large "coelacanth" because of the abnormal size of its lung.
According to their calculations, the fish probably reached 5 meters in length, which is much larger than the rare, threatened coelacanth of modern times, which grows to a maximum of only 2 meters.
"We only had one lung, albeit massive," said Martell. Therefore, our conclusions required very complex calculations. It was surprising to conclude that this particular fish was enormous, slightly longer than the length of a standing paddle board. It is probably the largest coelacanth. Were ever discovered. "
"Coelacanth" appeared for the first time 400 million years ago, 200 million years before the first dinosaurs.
It was believed to be extinct until the coelacanth was found alive off South Africa in 1938.
The fossil will be returned to Morocco, where it will be added to the collections in the geology department of Hassan II University in Casablanca.