A Fazenda 13: Gui Araujo is the tenth eliminated from the reality – 11/26/2021 – A Fazenda 13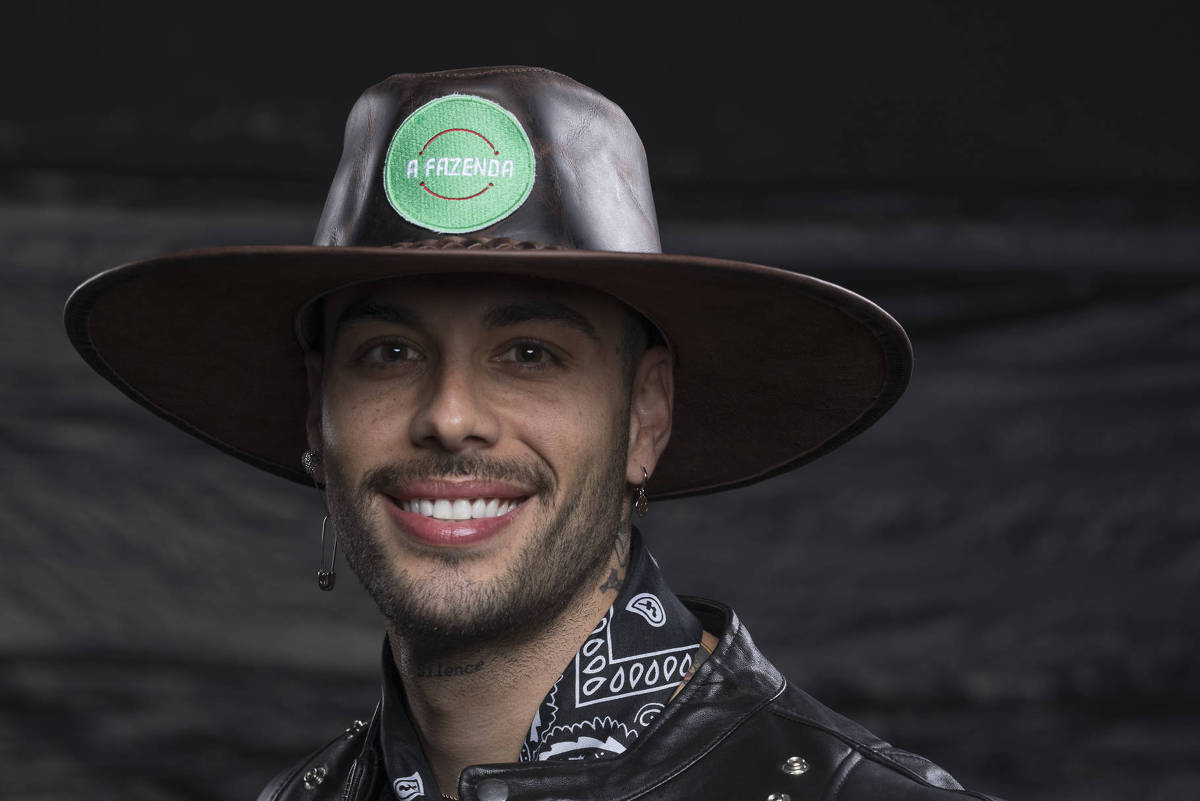 São Paulo
Gui Araújo was the tenth pawn eliminated in the 13th edition of A Fazenda (Record) with 18.32%, on the night of this Thursday (25). He lost the dispute in the public's preference for Bil Araujo e Dayane Mello.
Gui Araújo told presenter Adriane Galisteu that he was mentally exhausted in the game. "A punk experience, I'm very attached to my freedom and I didn't know it," said the pawn. He left his fans to Dynho Alves, because he identified with the pawn, which drew a lot of laughs from him.
Bil was the first pawn to be given another chance to get back into the game with 57.01% of the public vote. Galisteus said that the order in which the saved pedestrians were announced had nothing to do with voting. In the reality of Record, the votes are for the pawn to stay.
After Galisteu announced that he was saved, Bil greeted Dayane and Gui Araújo. On the way back, he kissed the family photo. Before opening the door, Bil took a deep breath and knocked on the window as he had agreed with other pedestrians.
Aline opened the door screaming and jumped into the lap of the pawn. She was followed by Marina and Solange. Mileide vibrated inside the house with the return of her friend. "Brazil, team Bil, thank you. Anyone who didn't believe it, I'm back", he shouted.
Dayane Mello was the second saved with 24.67% of the public vote. She rang the bell and came in shouting, "I'm home." She was then embraced by the other pedestrians, who were waiting for Gui Araujo to return. Only MC Gui and Aline had declared their support for the model's return.
window.fbAsyncInit = function()
FB.init(
appId : '249851040421419',
xfbml : true,
version : 'v12.0'
);
FB.AppEvents.logPageView();
;
(function(d, s, id)
var js, fjs = d.getElementsByTagName(s)[0];
if (d.getElementById(id)) return;
js = d.createElement(s); js.id = id;
js.src = "https://connect.facebook.net/en_US/sdk.js";
fjs.parentNode.insertBefore(js, fjs);
(document, 'script', 'facebook-jssdk'));
.



The article from the source