A giant blackout has affected several websites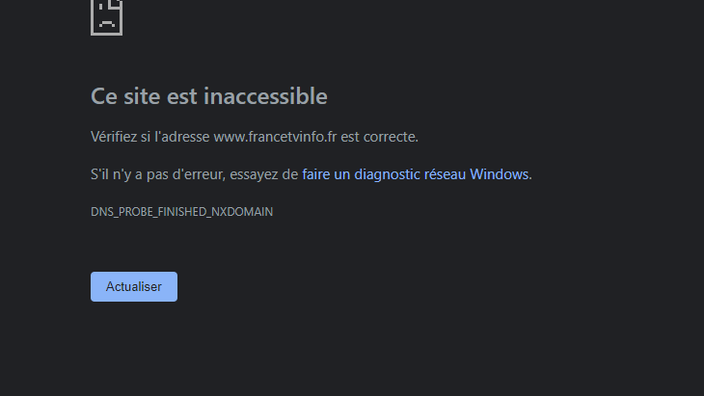 Sites like Air France, Airbnb or several French media were inaccessible between 5.30 p.m. and 6.30 p.m.
For more than an hour, many sites were inaccessible. French media like LeParisien.fr, Liberation.fr or LeFigaro.fr were affected. Other sites like Airbnb, Steam or PlayStation Network have also been disconnected.
Read also :Strasbourg: OVHcloud data centers affected by a major fire
The problem seems to come from the host Akamai who admits having been the victim of an incident. The company indicates that it has implemented a fix to remedy the problem.
A similar outage crippled much of the global internet last June, when middleman Fastly collapsed.
SEE ALSO – Failure of emergency numbers: "Zero technical risk does not exist", defends the CEO of Orange in the National Assembly