A hero who saved hundreds of massacres in Rwanda indicted on terrorism charges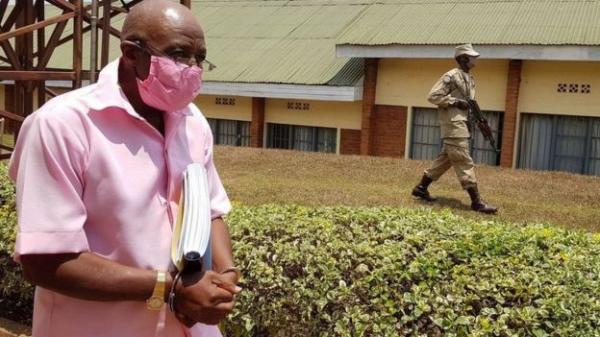 A Rwandan court has found Paul Rusisabagina guilty of financing a terrorist group accused of committing terrorist crimes in 2018.
Paul's story was turned into a famous movie called "Hotel Rwanda" when he helped save hundreds of lives, most of them tourists, during the period of ethnic massacres that the country witnessed in the last century.
The court found Paul guilty of financing a terrorist organization from outside the country, but his family says he was forcibly returned to Rwanda and that his trial was unfair.
Paul, 67, from a celebrated and famous figure in Rwanda, gradually became an enemy of the state over many years, during which he was increasingly critical of the ruling regime.
During the 100 days beginning in April 1994, Rwanda witnessed ethnic massacres that killed more than 800,000 people, the majority of whom were Tutsis.
Actor Don Cheadle played Paul in the film, which was nominated for three Oscars, including best actor, as the hotel manager, who succeeded in protecting about a thousand people who were looking for shelter from armed gang attacks.
Paul became famous after the film was released in 2005, but his criticism of the regime that led the country after the massacres, and President Paul Kagame, earned him many supporters.
During his time abroad, Paul led an opposition party with an armed arm called the National Liberation Front.
The front was accused of committing terrorist acts in 2018, which caused the death of 9 people, according to government reports.
His family asserts that Paul was kidnapped last year and forcibly returned to Rwanda.
But in court, a witness gave details of how he managed to trick Paul, at the Dubai airport, into convincing him that the plane, which was actually going to Rwanda, was headed to Burundi, the neighboring country.
In this way, Paul found himself when the plane landed, in Rwanda instead of in Burundi.
Paul withdrew from the trial shortly after it began, last March, stressing that it was an unfair trial.
In an interview with the BBC about 10 years ago, Paul accused the Rwandan government of launching a smear campaign.
"It is the latest step in a campaign against me by the Rwandan government that has included public insults at me by the president himself, and concrete lies and harassment," he said.
"I am not a man of violence, but anyone who opposes Kagame will be treated with this kind of harassment," he added.
Paul's daughter told the BBC that he had not been given adequate access to his lawyer, and that the country's president was "the only judge in this trial".
In addition to Paul, the trial included twenty other members of the National Liberation Front.
Prosecutors demanded that Paul be sentenced to life in prison.