a Lebanese priest tried in France for rape of a minor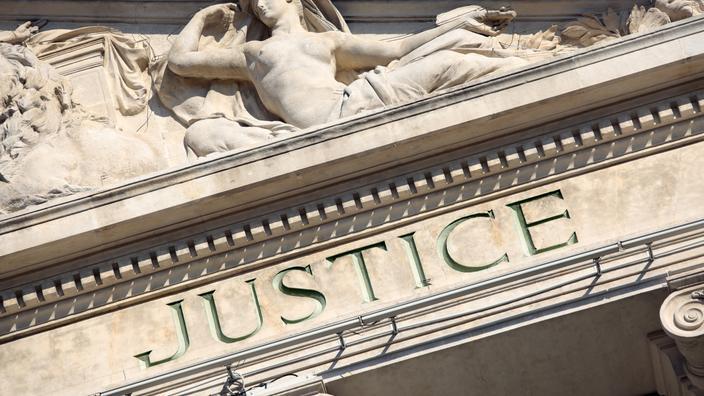 The trial for rape and sexual assault on minors of a Lebanese priest, Mansour Labaky, began Monday, November 8 before the criminal court of Calvados in Caen in the absence of the accused.
Read alsoSexual abuse in the Church: in Lourdes, the poignant repentance of the episcopate
The priest, 81, a refugee in Lebanon, was not present in court on Monday morning, an AFP correspondent noted. An international arrest warrant was issued against him in April 2016 but Lebanon did not extradite him. "The instruction was long, too long. Mansour Labaky never complied with the requests of the examining magistrate, claiming health problems that we could not verify», Declared Advocate General Pascal Chaux.
Sentenced before canonical justice
It was only after the conviction of this Lebanese Maronite priest by canonical justice (the justice of the Church), in 2013, that victims filed a complaint with the French criminal justice. Many facts, dating back to the 1990s, would be prescribed. Father Labaky founded and directed from 1991 to 1998, in Douvres-la-Délivrande (Calvados), near Caen, the home "Notre-Dame – Children of Lebanon»Welcoming Lebanese children orphaned by the war, where he allegedly abused many young girls.
Father Labaky is being prosecuted for rapes and assaults on three of them, only one having become a civil party. "The others, two sisters, received numerous threats in Lebanon", Explained the lawyer of the civil parties, Me Solange Doumic. "A conviction would constitute recognition of the innocence of the victims. It is vital to close wounds, especially since he shows no remorse and presents himself as a martyr, victim of a conspiracy.Celeste Akiki said.
Read alsoSexual abuse in the Church: abroad, scandals, studies and blind spots
Niece of the accused, Céleste Akiki came from the United States for the trial. She should testify as a witness, the facts concerning her being prescribed. Mansour Labaky, who faces a sentence of twenty years in prison, has always denied the facts with which he is accused. His lawyer announced her intention to plead acquittal. The requisitions are expected at the end of the afternoon.