a meeting between French and English defense ministers canceled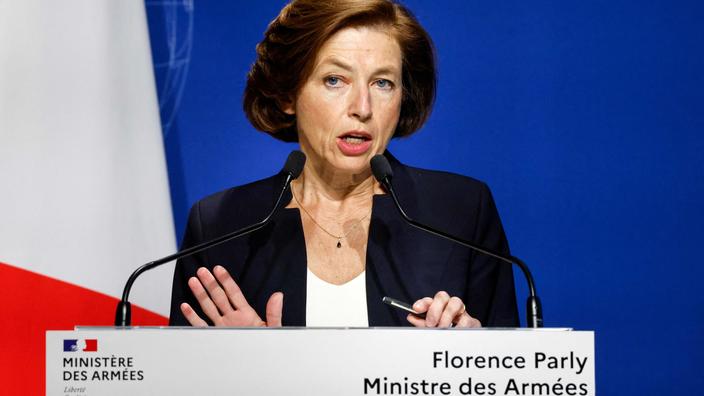 This cancellation comes in the midst of a diplomatic crisis following the new partnership between Australia, the United States and the United Kingdom.
A meeting scheduled this week in London between French Minister of the Armies Florence Parly and her British counterpart Ben Wallace has been canceled at the request of Paris, AFP learned on Sunday from a source at the French ministry.
Read alsoSubmarine crisis: a "major breach of trust" with Washington
The "Meeting scheduled this week in London (…) will not take place on French cancellation", said this source.
The decision comes in the midst of a crisis between the United States, Australia and the United Kingdom, which announced on Wednesday a strategic partnership to counter China, AUKUS, including the supply of American nuclear-powered submarines to Canberra which has the French in fact got out of the game.
France had signed in 2016 a contract of 90 billion Australian dollars (56 billion euros) for the supply to Australia of 12 submarines with diesel propulsion, often qualified of "contract of century" because of its magnitude. and its strategic scope.
In London, a source at the Ministry of Defense assured that he could neither deny nor confirm this cancellation. "The United Kingdom remains in conversation with its French counterpart on these meetings. We continue to have a close and fruitful defense relationship with France, which remains a trusted ally ", she clarified.
Peter Ricketts, a former UK national security adviser, assured the Guardian that the meeting was "Postponed to a later date".
Read alsoWithout Brexit, could the UK have negotiated the New Security Pact with the US and Australia?
The submarine issue caused an unprecedented diplomatic earthquake between France and its three other allies. The head of French diplomacy Jean-Yves Le Drian spoke on Saturday of a "Serious crisis", denouncing a "Lie (…), a duplicity (…), a major breach of confidence" and one "contempt" from these three countries with regard to Paris.
He had also directly scratched Britain, deeming it unnecessary to recall his ambassador to London as he had done with those in Washington and Canberra. "We know their permanent opportunism", he had quipped a few months after Brexit. "Great Britain in this affair is all the same a bit like the fifth wheel of the coach".