A Nigerian designer brings art to the streets of London.. Why?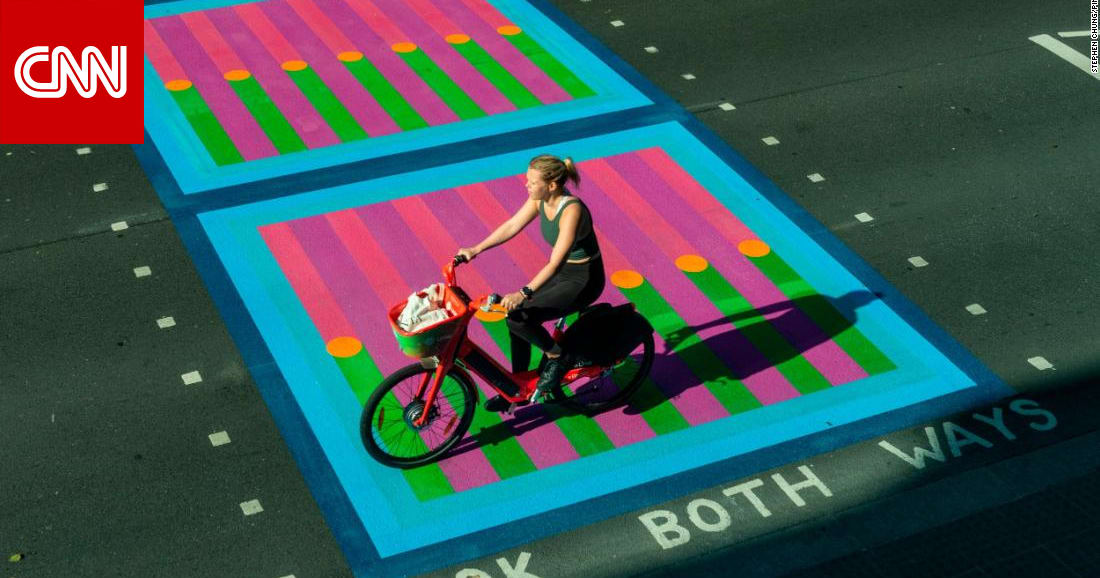 Dubai, United Arab Emirates (CNN)–Yenka Ilory, a Nigerian-British designer known for his colorful murals, has converted 11 pedestrian crossings in central London as part of a new art project, hoping to boost domestic tourism within the United Kingdom.
From Percy Street in Camden, pedestrian crossings run through Tottenham Court Street, a historic shopping destination with shops dating back to the early 19th century.
Illori said neon green, fuchsia and blue road signs extend in an intricate geometric pattern that represents the city's communal spirit.
He told CNN: "It was a work inspired by the lockdown period… I found this period difficult, but also festive… These lines show the bonding between people and how we met."
The new street design at Tottenham Court, which will be in place for a year, is part of the Let's Do London campaign to boost the city's tourism sector.
From 20 September, during the London Design Festival, people will be invited to help complete a similar project on the area's Queen Street pedestrian plaza.
It is reported that this summer the architect acquired the courtyard of Somerset House, and turned it into a gallery with electric bumper cars.
In 2019, he installed "Playland", a colorful playground for adults at the Cannes Lions International Festival of Creativity.
Unearthing a new installation is no easy feat, especially when the piece happens to be in the middle of a noisy London road.
But Ilory insists on the importance of the pedestrian crossing, saying, "You pass by people, and you share that experience with them…you might meet someone's eyes or even smile at someone."
The designer hopes these dazzling traffic signs will encourage city dwellers to explore areas they may have previously overlooked.