– A prerequisite for dialogue is that you show up, Witzøe – E24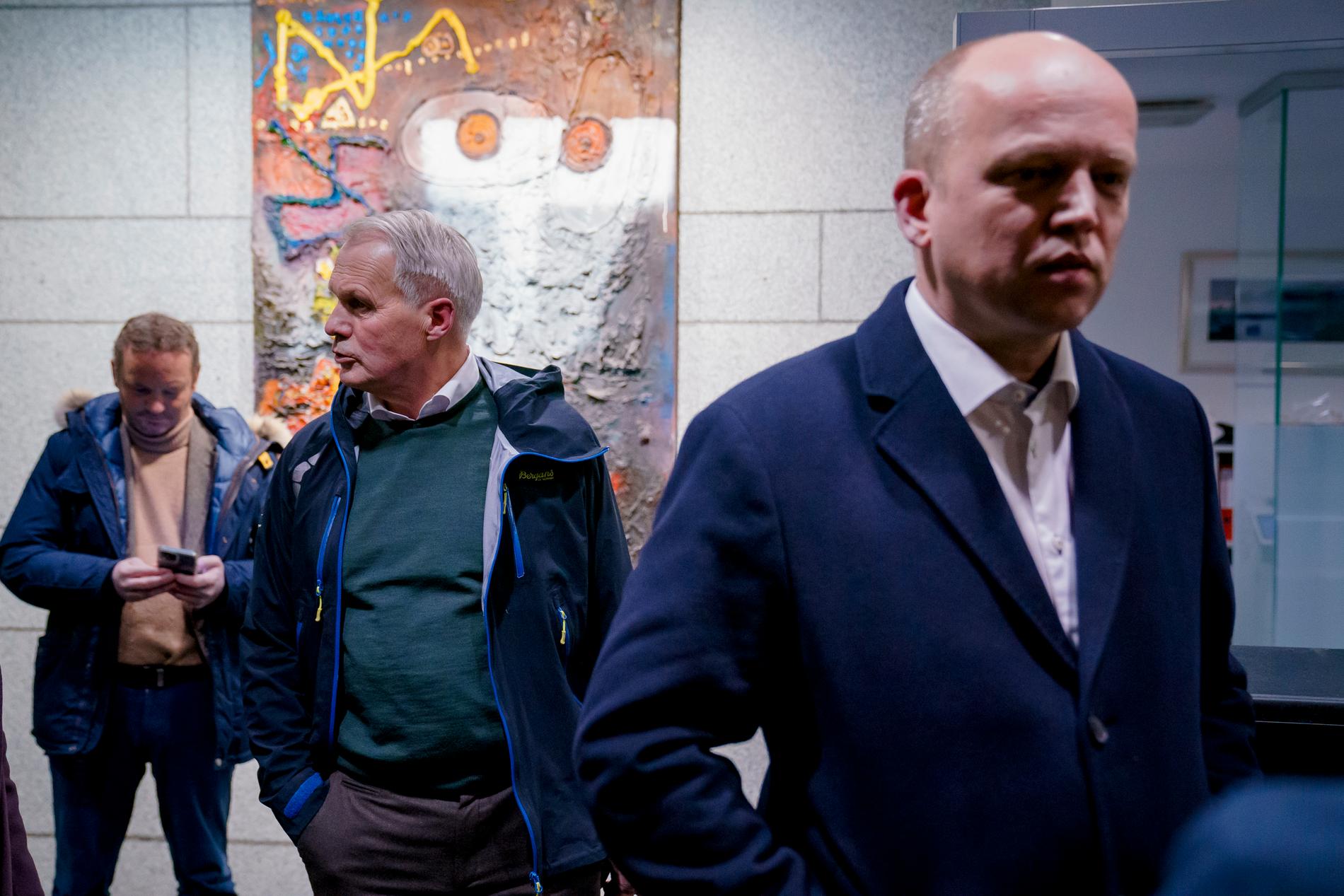 Finance Minister Trygve Slagsvold Vedum hits back after Salmar chairman Gustav Witzøe's "poetry attack" earlier this week, and points out that Witzøe has had the opportunity for dialogue.
It was on Tuesday this week that salmon billionaire Gustav Witzøe attacked the government's proposal for a ground rent tax on the aquaculture industry, through the column "Travel letter from Frøya" in E24.
"There is an ugly feeling of powerlessness in the face of the exercisers of power. Some of this is perceived as arrogance," wrote the billionaire, who according to Capital is Norway's sixth richest man.
also read
Read Finance Minister Trygve Slagsvold Vedum's response to Witzøe: Travel letter from Stange
Now Finance Minister Trygve Slagsvold Vedum (Sp) is hitting back against Witzøe's move in a response to E24. Vedum points out that Witzøe had the chance to discuss the salmon tax when he took part in NRK Debate last week.
"I wish he had joined the whole programme, so that we could have had a proper debate", writes Vedum.
Vedum had also invited the five largest salmon companies, including Salmar, to a meeting last Friday. The companies instead sent the trade organizations Seafood Norway and Seafood Companies.
"I also wish that Witzøe's own company and his people at SalMar had accepted my invitation to come to the Ministry of Finance the next day to talk directly to each other. He chose to decline," writes Vedum.
"I also noted that the other large farming companies in similar emails refused to meet me, and sent the seafood organizations instead. A prerequisite for dialogue is that you show up, Witzøe," writes Vedum.
Trade union leader in Industri Energi Frode Alfheim was also critical of the companies dropping the meeting.
– I think that is terribly bad behaviour, Alfheim told E24 last week.
also read
Read Witzøe's post in E24: Travel letter from Frøya
also read
Witzøe to "poetry attack" on Vedum
Boasting of Witzøe
The Minister of Finance also finds room to praise both Witzøe and the salmon industry, and says that there is respect for what Witzøe and Salmar have built up.
"The truth is that I think Witzøe is clever", writes Vedum.
"But this is not about him as a person, or me as a person. What the matter is about now is that an industry with very high incomes must contribute more to the local communities from which they borrow the sea, that they must give a little more back to the community and pay a tax that reflects its profitability," writes the finance minister.
The proposal for ground rent tax is to bring in around 3.5 billion from the industry, and has been met with strong opposition from the industry and its supporters, including mayors in municipalities where companies such as Salmar and Lerøy have sent out layoff notices.
also read
748 Salmar employees on Frøya thrown into uncertainty: – There are many of us who are afraid
– Engaged in dialogue
Vedum emphasizes that the government will listen to the input received by the consultation deadline of 4 January.
"We are interested in dialogue with industry players to get input. There have already been many proposals for possible adjustments, which the government naturally listens to in further assessments," he writes.
"When the final proposal is to be drawn up, there are nevertheless some important assumptions the government is making as a basis: The tax must not prevent further growth in the industry, it must mainly apply to the large companies, the tax must be based on the real income and the municipalities and local communities must be left behind with more than today," he writes.
also read
Breeding companies do not come to Vedum: They send industry organizations instead
also read
Vedum asks the farming companies to turn around: – Stupid and surprising that they do not want the meeting
also read
Salmon companies dropped the Vedum meeting: – Terrible bad behaviour