A prominent Republican senator warns of Chinese exercises on American targets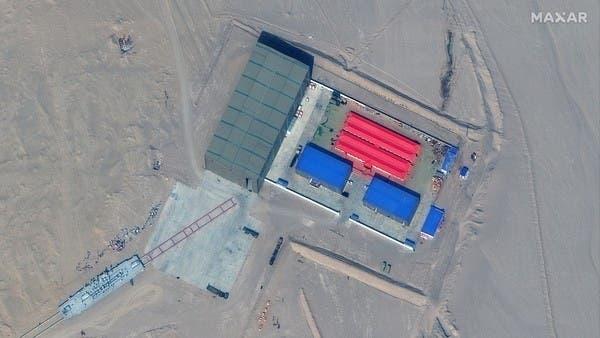 The prominent Republican Senator on the Armed Services Committee of the US Congress, Jim Inhofe, warned of the danger that China poses to the United States of America, after pictures that showed an aircraft carrier and American destroyers in the Chinese desert.
He said in a tweet on Twitter: "I have repeatedly talked about China building a replica of our ships and aircraft to practice training on these objectives."
"Now, we have a picture of a dummy US aircraft carrier with destroyers on the rails so that the Chinese army can practice hitting it on the move," he said.
"We need to do more and move faster so that we are prepared for this threat," he warned.
Satellite images revealed that Beijing is building life-size models of an aircraft carrier and a US destroyer in its northwestern desert, believed to be intended for training for a possible future naval clash.
Pictures taken, on Sunday, by the Colorado-based company, Maxar Technologies, a satellite imaging company, showed models of an American aircraft carrier and at least one destroyer stationed on a railway track.
"Maxar" located the objects in Ruoqiang, one of the provinces of the Taklamakan Desert in northwest China's Xinjiang Province.
The independent US Naval Institute said on its website that the models of the US ships were part of a new firing range developed by the Chinese People's Liberation Army.