A proposed plan to reform the electricity sector in Lebanon… Will depositors participate in it?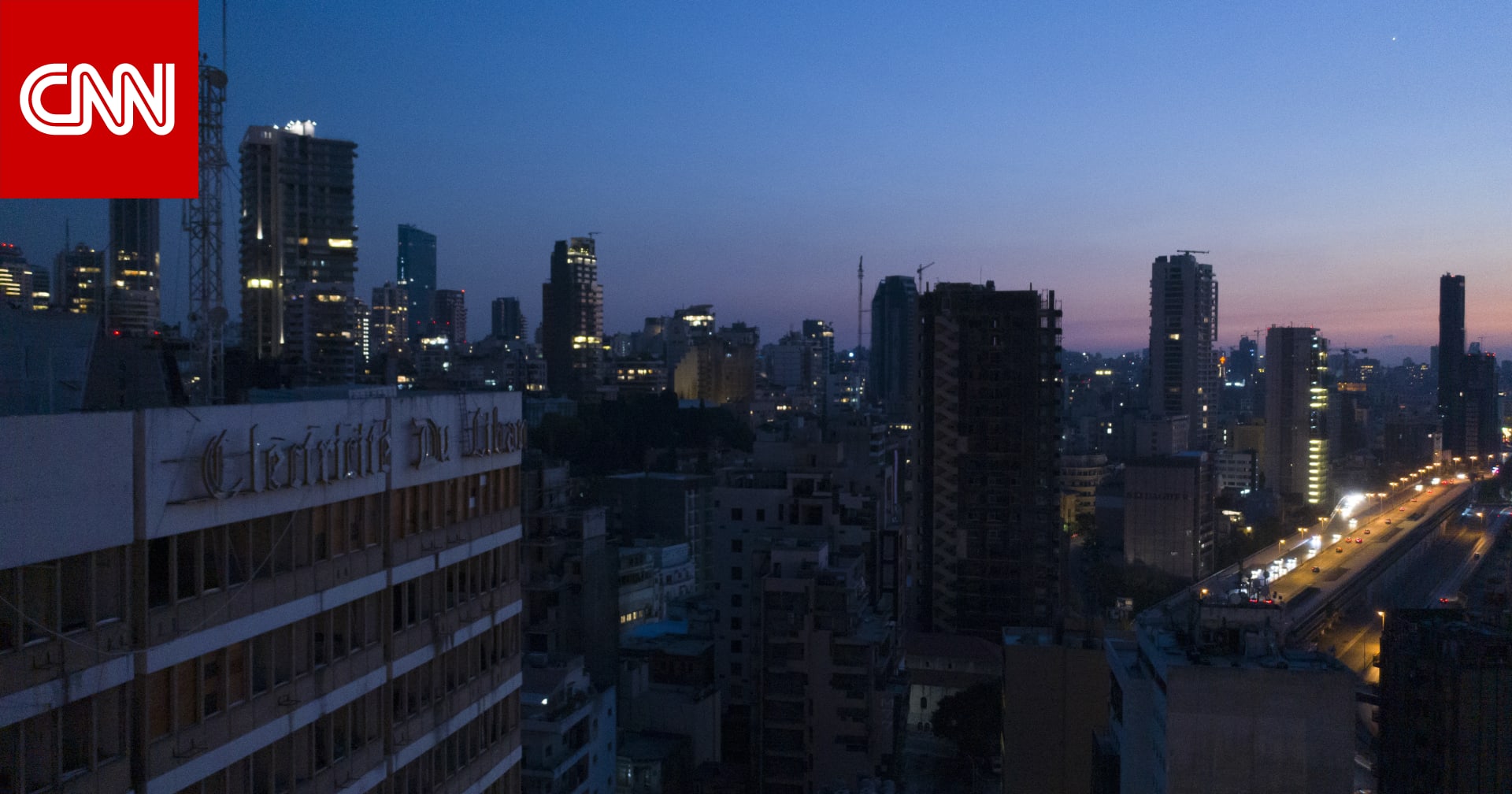 Dubai, United Arab Emirates (CNN)– Carol Ayat, a Lebanese expert in financing energy projects, has proposed a plan to reform Lebanon's worn-out electricity sector to secure a permanent solution for citizens through the voluntary participation of depositors, whose balances Lebanese banks imposed a ceiling on and froze withdrawals in foreign currencies due to their scarcity. .
Ayat said that if the plan is approved, prominent political figures, bank managers and shareholders are not entitled to participate in it, with a ceiling set for each depositor interested in participating to ensure a diversified investor base.
According to the plan, two natural gas power plants will be built in Deir Ammar and Al-Zahrani and belong to a new company, Gencos, which is managed by an international company. In addition to modernizing the electrical network, installing smart meters and generating electricity from renewable energy.
Through this proposal, residents will have 24/7 access to electricity, power plants will operate on cleaner, more sustainable and reliable energy, and electricity bills will be reduced by about $2 billion annually.
Ayyat suggested that depositors participate in building, owning and operating the stations voluntarily by using their balances in Lebanese banks in foreign currency or dollars, referring to the Lebanese dollar that they can only use in Lebanon.
"In the event that the depositor does not show interest in participating in this project, the Lebanese banks will undertake to cover it because this is a basic, vital and necessary project to restore hope for an economic renaissance in the country," according to Ayat.
A source in the Lebanese government stated that this study has not been officially submitted yet, and that if it is submitted, a survey of the opinion of the relevant departments and ministries will begin, and then determine the legal and constitutional course for that study after discussing it in the Council of Ministers.
In this regard, Nasser Al-Saeedi, a prominent financial analyst, said: "The study may be part of the solution, as you know Lebanon cannot borrow, even Lebanese banks are unable to finance, and I think it is a good idea to help the depositor who is earning negative rates on participation and I support him But I think that a special entity or a fund should be established for depositors wishing to participate to enhance confidence, and we must also reconsider the tariff, which is a basis for the investment to return real returns to depositors."
As a result of economic decisions to impose new taxes, to demand the fight against corruption, and to solve the problem of electricity cuts, popular protests erupted in late 2019 that preceded Lebanon's failure to pay its debts by a few months.
According to Ayyat in the study, the value of foreign currency deposits in Lebanon is $107 billion. The exposure of Lebanese banks to the Central Bank is estimated at about $85 billion, or 75% of the asset base, which led Lebanese banks to set a ceiling for bank withdrawals.
Ayyat suggested that the amount of 4.8 billion dollars from the deposits of those who wish to participate in the plan be transferred to 1.6 billion dollars from the Central Bank of Lebanon to build factories.
Ayyat told CNN in Arabic, "For the depositor, it is an optional and not a compulsory investment. We are talking about 4.8 billion dollars out of 107 billion dollars, the volume of deposits in banks, which is less than 5%, he benefits through the following offering: Over 20 years, he will receive the revenues from this project. Which will allow him to get his money back in Fresh dollars instead of dollars, if he invests 4.8 billion dollars, he will get back 7 billion dollars in Fresh."
"The depositor is not obligated to maintain the investment for twenty years because the stock is traded on the Beirut Stock Exchange and he can either keep the stock or sell it, which is an investment instead of keeping a deposit whose Egyptian remains ambiguous due to the banking and financial crisis in Lebanon. Balance of Payments."
In this regard, a Lebanese expatriate working as an executive director in a bank in Kuwait who is unable to dispose of his balance in the bank in Beirut said: "I welcome this idea if the management is foreign and the focus is foreign and there is transparency. The problem in Lebanon is in the administration if it is affiliated with a particular party… This leads to mistrust."
Lebanese businessman Rabie Al-Amin in Saudi Arabia says: "The study is logical, but if it does not come within the framework of a comprehensive plan to solve the electricity problem, and if there is no confidence in the people in charge of this project, the challenge will remain great. Of course, the Lebanese who cannot withdraw their money may contribute to this project if the conditions are met. What I mentioned is that there is a real desire to find solutions and the existence of governance for this process and the appropriate laws, even those who do not have deposits in Lebanese banks, and I am one of them ready to contribute to this project because electricity is a vital matter in the country and when there is confidence, of course the contribution will be present."
The electricity problem in Lebanon has been going on for years, and experts estimate the accumulated losses in this sector at $43 billion over the past 30 years. "Electricity is the heart of the economy," Ayyat told CNN in Arabic.
She added that currently 80% of the electric power is provided by private generators that run on diesel, which is not a sustainable, costly and polluting solution.
The Lebanese plunged into complete darkness last month as a result of a delayed shipment of fuel to operate the power stations. The population relies on diesel generators at a cost of 40 cents per kilowatt-hour. If the project is implemented, the unified bill on citizens will be reduced to 15 cents/kilowatt-hours.
"The proposed solutions today do not face the sector's long-term sustainability," said Ayat.