A "rare" Russian raid kills a faction loyal to Ankara in northern Syria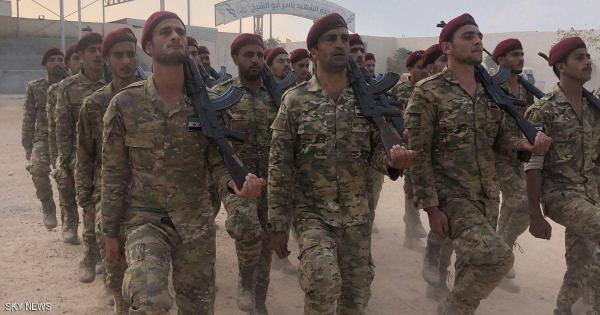 At least seven militants from a Syrian faction loyal to Ankara were killed on Sunday in rare Russian raids in an area under the control of Turkey and its local allies in northern Syria, according to the Syrian Observatory for Human Rights.
The observatory announced, "seven members of the Hamzah Division loyal to Turkey were killed, as a result of Russian air strikes that targeted a military headquarters of the division in the village of Brad in Jabal al-Ahlam in the countryside of Afrin" in the northern province of Aleppo, saying that the raids also resulted in "the death of about 11 members of the division." ".
The director of the observatory, Rami Abdel Rahman, said that Russian planes launched air strikes since Saturday on Afrin, describing them as "rare" in this region.
The public relations official in the so-called "National Army" formed by Ankara from factions loyal to it, confirmed to AFP that "Russia's message is clear, which is to put pressure on the Turks (…) and to confirm that there are no borders or red lines" for its actions and military objectives in Syria.
And since March 6, 2020, a ceasefire has been in force, sponsored by Russia, an ally of the Syrian government, and Turkey, which supports armed factions, in the Idlib region, which is still outside the control of Damascus.
In March 2018, Turkish forces, along with Syrian factions loyal to them, took control of the Kurdish-majority region of Afrin, following an attack it launched against Kurdish fighters, whom Ankara considers "terrorists."
Since 2011, Syria has been witnessing a bloody conflict that has killed nearly half a million people, caused massive destruction to infrastructure and productive sectors, and led to the displacement and displacement of millions of people inside and outside the country.