Abroad, Bolsonaro's failure echoes in the 'late attempt to annul the election' – 11/24/2022 – Nelson de Sá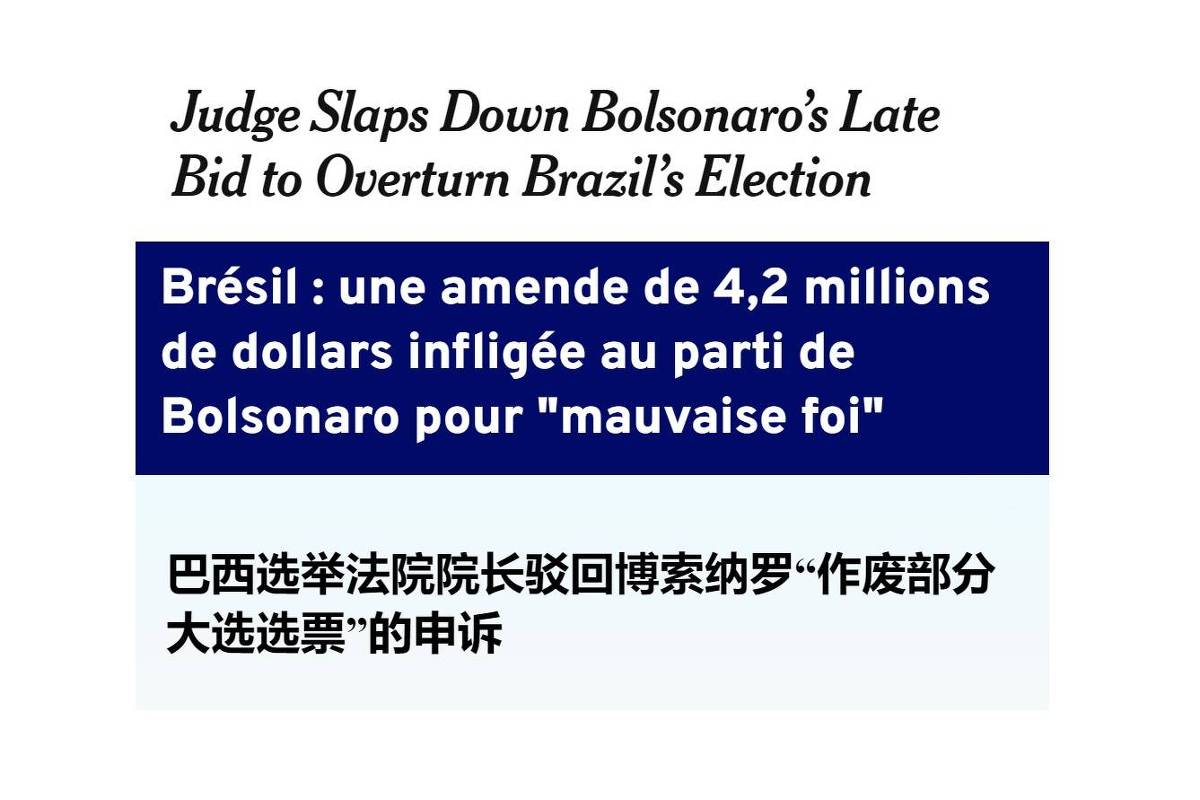 A day after American vehicles such as Fox News reported that "Bolsonaro challenges" the result, New York Times, CNN, Bloomberg, AP and even Axios highlighted that, in the first's call, "Judge rejects Bolsonaro's late attempt to annul the election in Brazil" (below).
"It was a Hail Mary," described the NYT, using a football expression for the long and often unsuccessful pass, "Hail Mary", trying to score late in the game. Minister Alexandre de Moraes, "who has become one of Bolsonaro's most prominent opponents, fined the three parties behind the complaint $4.3 million."
The Spanish El País and Argentines like the Télam agency stressed that the Electoral Justice "rejects Bolsonaro". The website of the French network TF1 (above), the English The Guardian and others emphasized the "bad faith" in the request, restricted to the second round.
Confirming the attention to overthrowing the new threat of instability in the Brazilian market, Chinese like Pengpai Xinwen/The Paper (above), from Shanghai, and South China Morning Post, from Hong Kong, communicated with agencies. Also Indians like The Wire.
LINK PRESENT: Did you like this text? Subscriber can release five free hits of any link per day. Just click the blue F below.