Accused of being climatosceptic, the president of the World Bank "will not resign"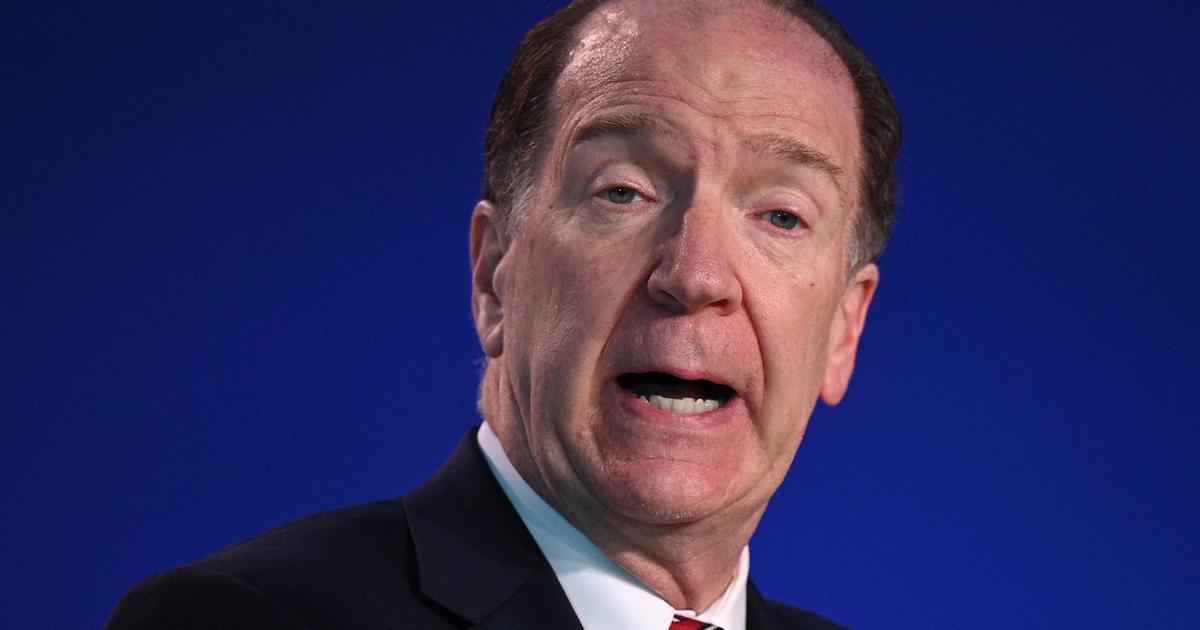 David Malpass is under fire for failing to recognize the role of fossil fuels in global warming, during a round table organized on Tuesday.
World Bank (WB) President David Malpass, accused for several days of being a "climate skeptic", assured Friday in an online interview that he did not intend to leave his post, again rejecting the accusations against him. "I won't quit, and I haven't considered it"replied David Malpass, questioned by the Politico media, adding that"noneof the member states of the international organization had asked for his departure.
He assured not to be climatosceptic, stressing that the "human-made greenhouse gases are the cause of global warming». «And our mission is to set up projects and financing that have an impactto reduce emissions, he added.
"I am not a scientist"
The World Bank president is under fire for failing to acknowledge the role of fossil fuels in global warming on Tuesday during a roundtable organized by the New York Times. The accusation initially came from former US Vice President Al Gore, who on Monday said that David Malpass was "climatoscepticand had failed to improve the financing of climate projects in developing countries.
Invited the next day to speak on these accusations, the president of the WB had refused three times to say whether he recognized the role of fossil fuels in global warming. "I am not a scientist", he ended up declaring, pushed by the public, and preferring to put forward "the enormous effortproduced by the WB to help finance against global warming.
Read alsoWorld Bank releases $4.5 billion in aid to Ukraine
He then justified himself on Thursday, on the CNN International channel, and then declared that "it is obvious that greenhouse gas emissions are of human origin, in particular due to the use of fossil fuels, and we are working to change this». «I am not climatosceptic", he had insisted, explaining to be"confuses"and not"always be good at answering questions».
David Malpass's comment, however, sparked many reactions from NGOs specializing in the fight against global warming, who called for his departure. Considered a faithful of former US President Donald Trump, who had proposed his candidacy for the head of the institution, David Malpass was elected to the presidency of the WB in April 2019.
SEE ALSO – Storms: "Climate change is here, it is strong!", warns climatologist Hervé Le Treut