After the pandemic, startups expect telemedicine revolution – 11/8/2021 – Balance and Health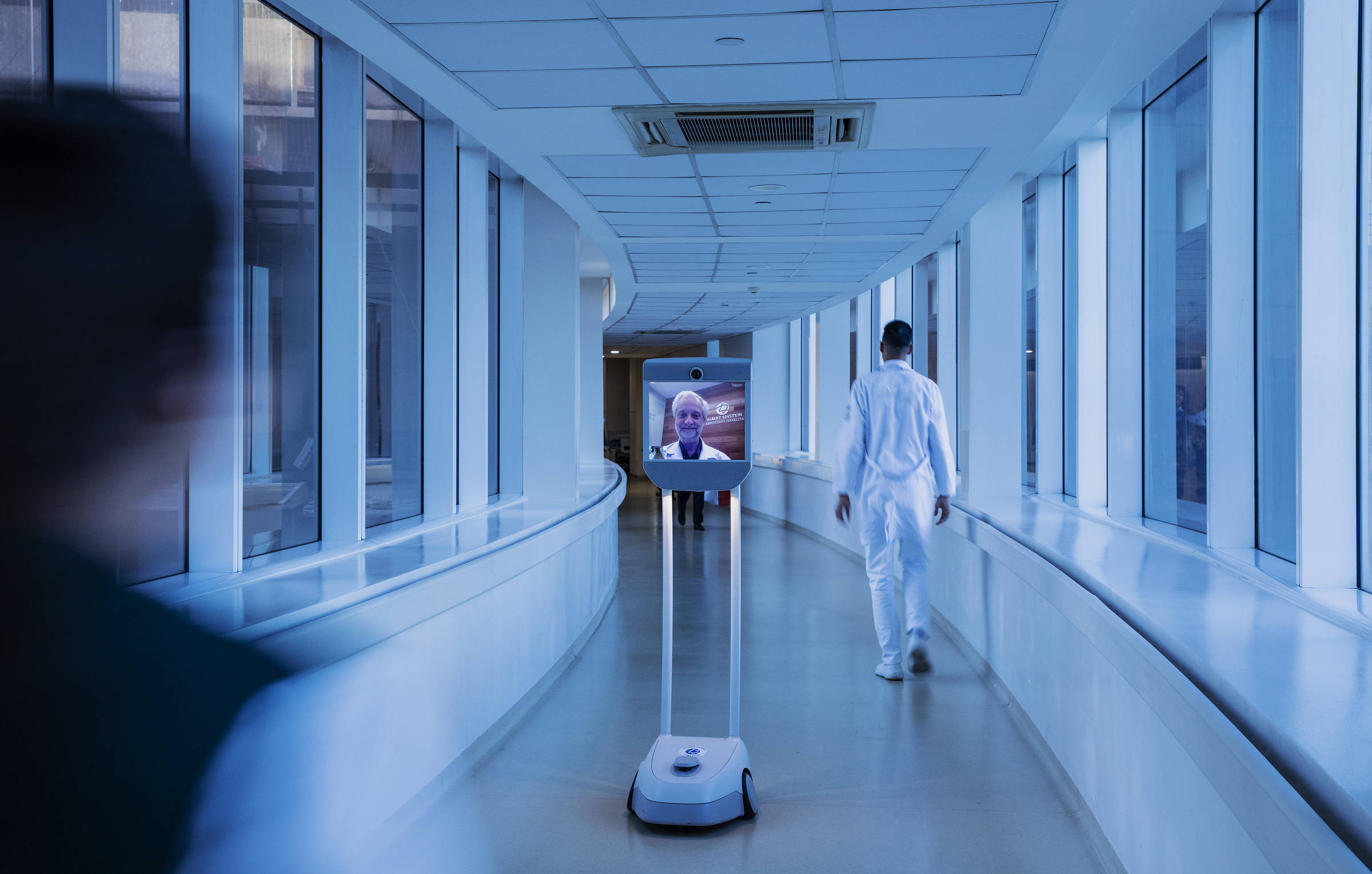 From mental health apps to helmets that remotely administer electrical discharges to a patient's brain, startups at Lisbon's Web Summit are betting on a telemedicine revolution once the world leaves the pandemic behind.
Using technology to treat patients virtually has been one of the hot topics at one of the biggest technology conferences, which returned to Lisbon this week after the 2020 online edition due to Covid.
"Most people today use their phones for many daily needs. Why shouldn't health be part of that?" says Johannes Schildt, whose company Kry allows its users to book medical appointments remotely.
"The pandemic has accelerated the adoption of these new technologies," he told AFP.
His Swedish company, which operates in five European countries, is not the only one preventing users from visiting the doctor in person.
And not all of these companies focus on physical health. American Calmerry is one of many that offer videoconferencing sessions with psychologists.
In most public health systems, provision is limited or non-existent. With subscriptions starting at $42 a week, Calmerry co-founder Oksana Tolmachova says one of the goals is to offer more affordable therapy.
Other apps employ different strategies to combat the explosion of depression and anxiety caused by the pandemic around the world.
The Woebot mental health chatbot invites its users to talk about their problems, but the answers come from an artificial intelligence robot rather than a therapist.
While some might be surprised by the idea of ​​letting their feelings surface on a computer program, studies indicate that trusting a virtual one can encourage people to open up more.
Its founder Alison Darcy, a psychiatrist and medical researcher, ensured that this chat avoids the fear that someone else will judge you, common in human interactions.
Furthermore, given the current shortage of psychologists and the high demand from patients, artificial intelligence could solve the problem, according to Darcy.
"We need everything to help people stay well", says the founder, although she recognizes that artificial intelligence does not completely replace the attention of a professional and has limitations.
The British health regulator expressed concerns in March about a symptom-control program used by telemedicine company Babylon, after reports of alleged failure to recognize some serious illnesses.
Critics of distance medicine are also concerned that healthcare providers prefer to offer cheaper virtual tours rather than face-to-face meetings.
Several emerging healthcare companies argue that the future is a mixture of both.
"Digital has an important role to play, but physical experience is also vital. We have physical clinics in Sweden, Norway and France," explains Schildt.
He also rejects criticism that not the entire spectrum of patients can access his company's services, which require a smartphone or computer and a good internet connection.
Kry has patients in their 90s who can use this technology, he argues, insisting that "digital expands access" to healthcare.
One challenge is that legislation in several countries has not yet caught up with the telemedicine revolution, although it has already begun to adapt in recent years.
Virtual consultations have been available in French public health since 2018 and Germany started to allow professionals to prescribe the use of applications such as weight controllers.
Between visits, patients can continue to monitor their health remotely thanks to startups.
Ana Maiques, co-founder of the Barcelona company Neuroelectrics, showed the Web Summit audience how a helmet developed by her company can monitor patients at home.
The device uses sensors that show activity in different parts of the brain and can trigger electrical shocks in specific areas, helping to treat conditions such as epilepsy.
The Idoven company uses artificial intelligence to analyze data from home heart-monitoring equipment to detect irregular heartbeats that can be dangerous to patients.
Among its investors is Spanish football legend Iker Casillas, who suffered a heart attack in 2019. "We are the first company in the world capable of doing this," CEO Manuel Marina Breysse told AFP.