Airlines begin to prepare flights to the USA – 20/09/2021 – Panel SA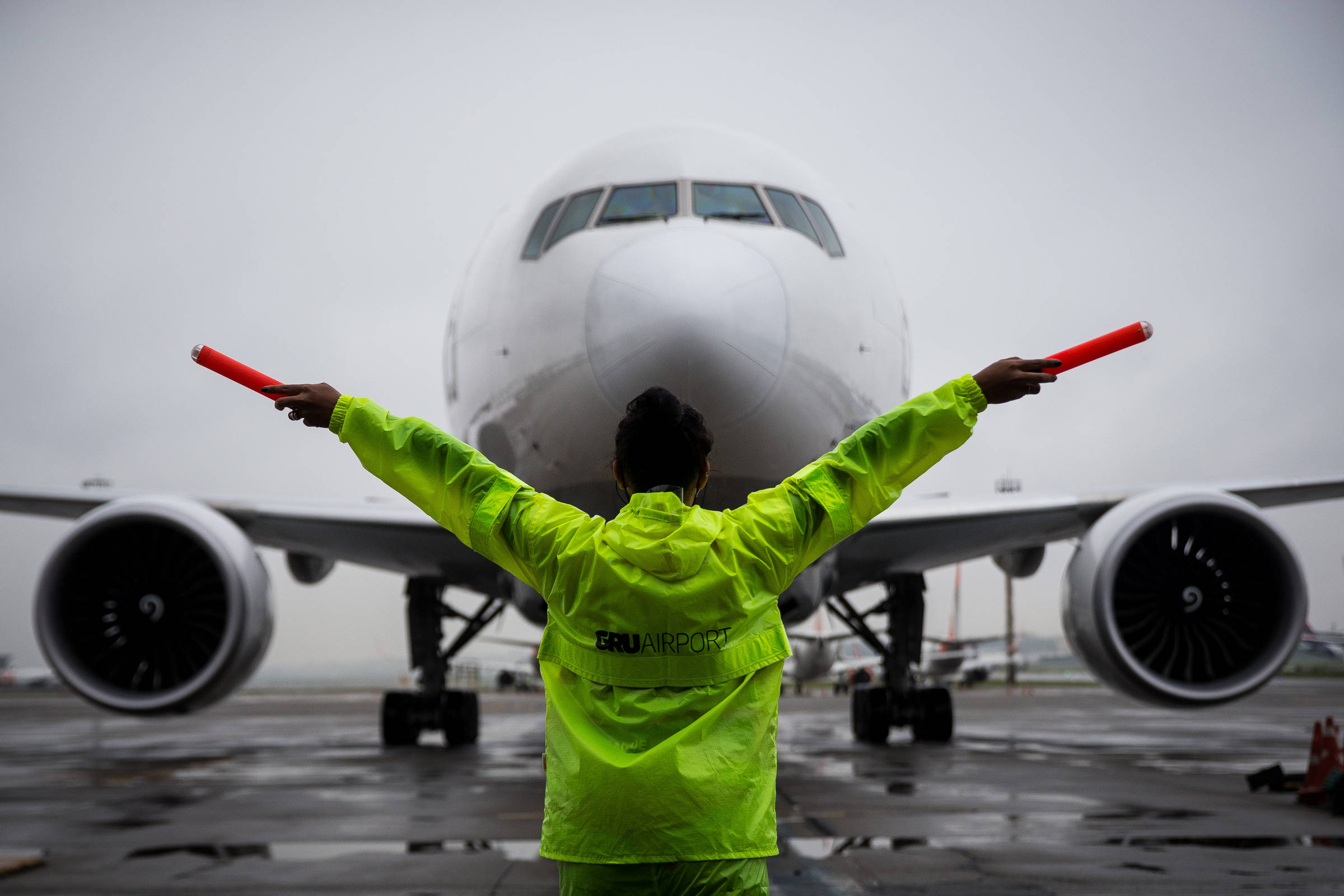 With the announcement made this Monday (20) by the American government that it will release the entry of vaccinated travelers from Brazil, airlines are already preparing to increase the network of flights to American destinations, which had to be reduced by cause of the restriction of borders in the pandemic.
Azul, which currently works with five weekly flights to the United States, says that it has already started planning to increase the offer.
Latam, which also maintained routes to Miami and New York, even in the worst phase of the pandemic, says it is prepared to increase the number of flights as soon as the White House information is made official.
"Latam enthusiastically receives the news of the plans to open the borders of the United States, as it is an important market for the company. The prospect of reopening is a response to the advance of vaccination in Brazil that has resulted in the reopening of the borders of several countries , enabling the resumption of international travel," says the company in a statement.
Gol says it wants to resume the offer with operations to Miami and Orlando.
"The company is still planning this resumption, however, it already advances that flights will depart from the hub in Brasília, and tickets are already being sold for flights starting in December 2021", says Gol in a note.
While the domestic travel market has reached almost 75% of the pre-pandemic scenario, the international market is still skating around 23%, according to data from Abear (an association that brings together aviation companies).
According to estimates by Eduardo Sanovicz, president of Abear, the numbers of the international air market should already rise in October, as a result of the reopening of some European countries, and will take another leap in November with the American release.
"I understand that this is a direct consequence of the news of the advance of vaccination in Brazil. Although the crisis is not yet over, we are already beginning to feel the storm lingering behind us. We need to confirm how this American decision will come, but it is certainly encouraging" , says Sanovicz.
Industry executives say the signal is positive but details are still lacking. The scenario should become clearer in the coming days. There are still questions about which vaccines will be accepted, the exact dates of release and whether minors will need to be vaccinated.
with Mariana Grazini e Andresa Motter
LINK PRESENT: Did you like this text? Subscriber can release five free hits of any link per day. Just click on the blue F below.