Alaa Salah, the voice of the Sudanese revolution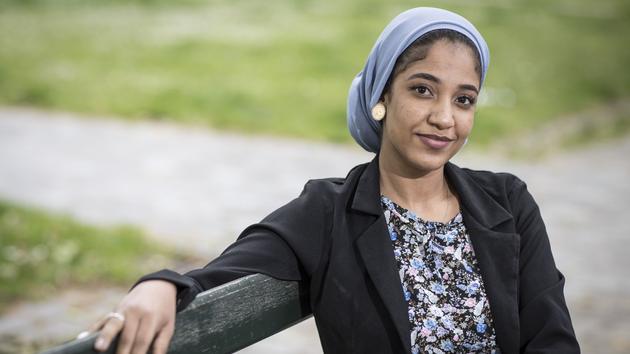 PORTRAIT – Thanks to a photo of her, taken in 2019, during a demonstration against the dictatorial regime then in place, this young woman has become an icon in her country. She has just written a book *.
An unsuccessful attempt had been made to meet her during a recent stay in Khartoum. Young activists, questioned about him, pouted. Alaa Salah, to hear them, was constantly traveling abroad and hardly represented herself. There was a hint of annoyance in their tone. As if the focus of attention on this student in architecture, barely 22 years old when the dictator Omar al-Bashir was dislodged under pressure from the street, threatened to blur the image of "their" revolution …
Read also :The rapprochement between Israel and the Arab countries is not called into question
The entry on the scene of Alaa Salah, one evening in April 2019, however contributed to a historic shift. At the time, demonstrations against the high cost of living, corruption and abuses of power by the military-Islamist regime had followed one another for almost four months without the world paying much attention. The enthusiasm for the "Arab Spring" has long since faded and the Sudanese reality, seen from Europe, seems both distant and too complex. But a photograph
This article is for subscribers only. You have 81% left to discover.
Freedom has no borders, like your curiosity.
Continue reading your article for € 1 the first month
Already subscribed? Log in