Algeria and Mauritania agree to intensify security coordination on the borders and establish a joint security committee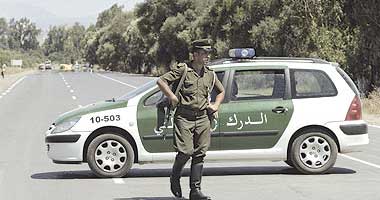 This came during the recommendations of the conclusion of the work of the bilateral Algerian-Mauritanian border committee, in its first session, today / Tuesday / which started yesterday, Monday in Algiers.
In the work of the committee, the participants recommended intensifying security patrols at the level of the common border strip, intensifying cooperation in the fight against drugs that have escalated in the region, as well as combating illegal gold mining.
As for the economic and trade fields, experts in Algeria and Mauritania concluded the need to complete the road linking the Algerian state of Tindouf and the Mauritanian city of Zouerate by mobilizing more financial resources to speed its completion, in addition to establishing a free trade zone between the two countries at the border area level.
In his statements on the sidelines of the conclusion of the work of the border committee with Mauritania, the Algerian Minister of Interior and Local Communities, Kamal Beljoud, said that economic and commercial exhibitions will be organized in the Mauritanian capital, Nouakchott, on a permanent basis, by Algerian dealers, and motivate economic dealers from both countries to send feasible projects to consider the specificity of the region. In addition to facilitating the entry of economic dealers from the two countries to the national and Mauritanian market to sell their products, as well as creating opportunities for cooperation and partnership in research, exploration and production of hydrocarbons by exploiting the available investment opportunities.
The Algerian minister also stressed the need to activate the agreement in the field of marine fishing and to exploit the licenses granted to fish in Mauritanian territorial waters.