Amazon plans to hire tens of thousands of people in the US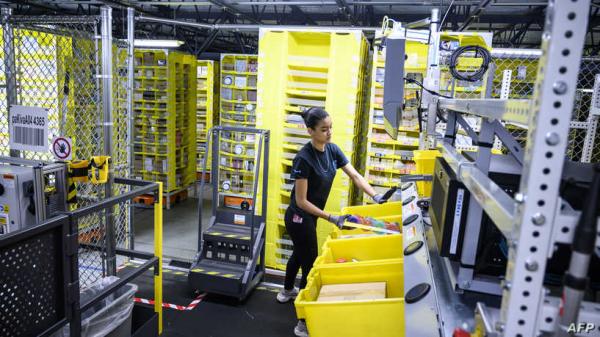 Amazon announced its intention to hire 125,000 people in the United States to follow up on logistics, two weeks after indicating its desire to hire tens of thousands worldwide for office jobs.
Amazon did not disclose the timing of these appointments, which relate to vacancies in warehouses or transportation, full-time or part-time.
The Seattle-based group said in a statement that the wages for the position in the Department of Order Management and Transportation will be $18 an hour, and in some cases may rise to $23.
The minimum wage for Amazon employees in the US has been $15 an hour since 2018, more than double the $7 federal minimum wage.
Some jobs will also be awarded a bonus of $3,000 upon hiring. Full-time employees will enjoy health insurance, a retirement savings plan, and the ability to pay for their college education.
Most of these new jobs will be available in California, Florida, Pennsylvania and Texas.
In early September, the company announced that it would hire 55,000 people in the United States, Europe and the Asia-Pacific region in office positions.
On Monday, Amazon also announced its intention to hire 15,000 people soon in Canada during the fall and pledged to increase the pay of its "front line" employees.