American actor Harrison Ford loses his credit card in Italy… and a tourist returns it to him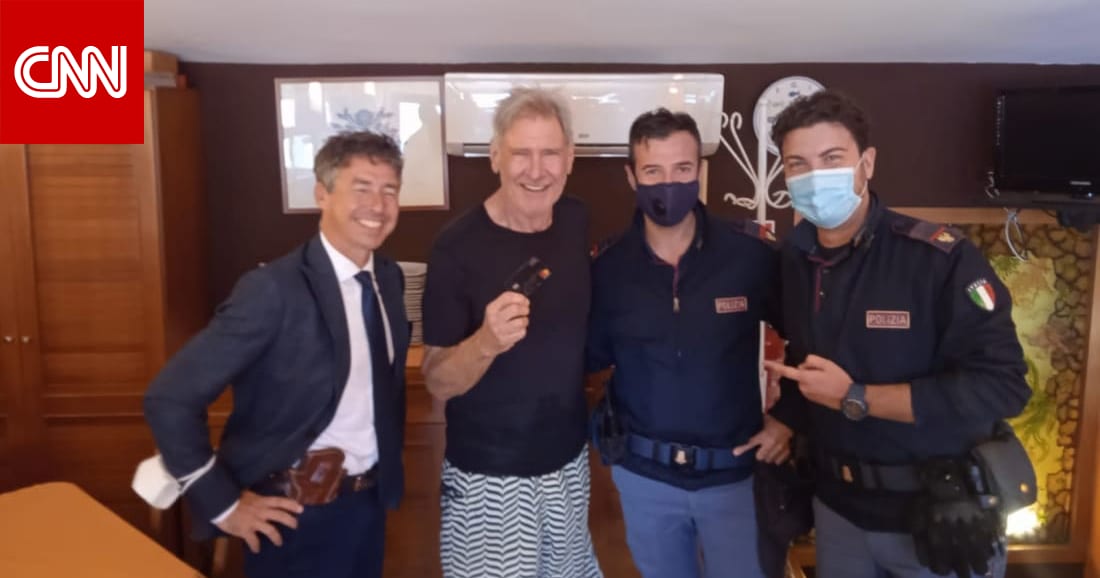 Dubai, United Arab Emirates (CNN) – Are we in front of a scene from "Indiana Jones and the Lost Ark" or, in this case, scenes from "Harrison Ford and the Lost Credit Card" in the beach town of Mondello? Near Palermo, Sicily, Italy.
And the American actor Harrison Ford, aged 79, lost his credit card on the beach of this city, but a tourist found it and handed it over to Palermo police, who discovered that it belonged to the legendary actor.
Mondello police said in a statement that they had located "Indiana Jones", who was trying to gain some privacy, after fans recognized him while he was walking undercover on the streets of the coastal city.
Police were able to track down Ford and return his credit card, but the case was not closed before officers took a picture of them with the grateful star.
The police said in their statement that when the police chief, who was accompanied by two officers, showed the card and returned it to Ford, the actor smiled and felt relieved to avoid the consequences of losing it.
"The meeting ended with a photo of the policemen with Ford, each of whom will be keen to keep it," the statement continued.
Jones is in Sicily filming scenes from the final movie in the Indiana Jones series. Last year, Disney confirmed that Harrison Ford will play Indiana Jones in the fifth film, wearing the hat and carrying the whip, more than 40 years after the release of the first movie in the series.
"The Lost Tomb Thieves" was released in 1981, followed by "Indiana Jones and the Temple of Doom" in 1984.
As for the last movie released in this series, it dates back to 2008, and it bears the name "Indiana Jones and the Kingdom of the Crystal Skull", about 20 years after the release of the third movie, "Indiana Jones and the Last Campaign" (Indiana). Jones and the Last Crusade) in 1989.