American dies after being denied admission to the ICU in 43 hospitals overloaded by Covid – 13/09/2021 – World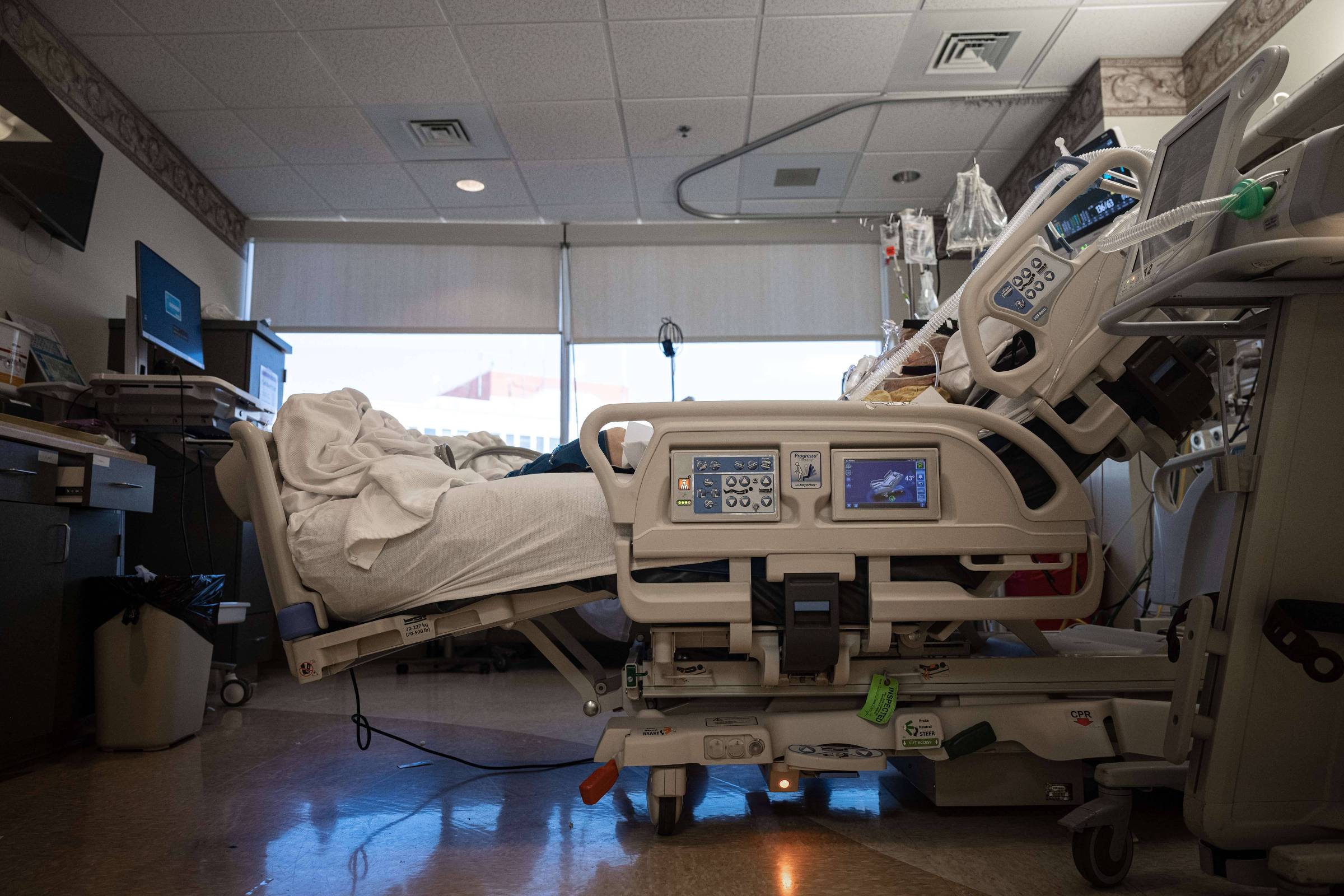 The family of an American who died on Sept. 1 from a heart condition is trying to make mourning an appeal for reluctant recipients to accept the coronavirus vaccine in the United States, according to a report by The Washington Post published on Monday ( 13).
Ray DeMonia, 73, had a cardiac emergency on Aug. 23. When he was admitted to a hospital in Cullman, a city with just over 15,000 inhabitants in Alabama, in the south of the country, a search began for an ICU bed where he could receive the specialized care he needed.
During 12 hours, Cullman's doctors contacted 43 hospitals in three states looking for a vacancy, but received only negative responses, alleging overcrowding caused by patients with Covid.
Although data from the Alabama Department of Public Health point to the stabilization of the number of hospitalizations for coronaviruses, the demand for ICU beds due to the disease is still greater than the number of spaces available. According to the association of hospitals and the health department, 94% of hospitalized and 96% of those killed by Covid in the state did not get vaccinated.
DeMonia got a positive response on the 44th attempt and was transferred to a hospital in Meridian, Mississippi, 312 km from Cullman. Three days before his birthday, when he would turn 74, however, he could not resist the complications. The fact that DeMonia was an indirect victim of the coronavirus led the family to add to his obituary. In addition to mentioning his career as an antiques dealer and auctioneer, the text in his memory calls for immunization.
"In honor of Ray, please get vaccinated, if you haven't already, in an effort to free up resources for non-Covid-related emergencies," the memorial says.
According to data from Johns Hopkins University, those who are fully immunized represent only 40.42% of the population of Alabama. Low campaign adherence places the state fourth among the lowest in the US, behind Idaho, West Virginia and Wyoming, according to a survey by the Washington Post.
DeMonia's daughter, Raven, told the paper she hoped her father's story would serve as a warning so people wouldn't have to go through what her family went through. Despite this, she says she doesn't have high expectations about the appeal made in the obituary.
"Dad would like everything to go back to normal. If people realized the pressure hospital resources are under now, that would be really amazing. But I don't know if that will happen."
Vaccination has also taken on political contours in Alabama, with a sharper new chapter after Joe Biden announced last week a new set of measures involving actions against state officials who are undermining efforts against Covid-19.
"If these governors don't help us win the pandemic, I will use my power as president to get them out of the way," the US president said.
Alabama Governor Kay Ivey of the Republican Party responded to the statement in a defiant tone. "I'm as strong as a bull for Alabama against this outrageous Washington hype. Bring it on," she said in a social media post.
Later, Ivey added that he had always encouraged the state population to get vaccinated, but that he would never make immunization mandatory. "We're certainly not going to allow Washington and this president to tell Alabama what to do. We don't tolerate this nonsense here."