an activist tries to set his arm on fire on the court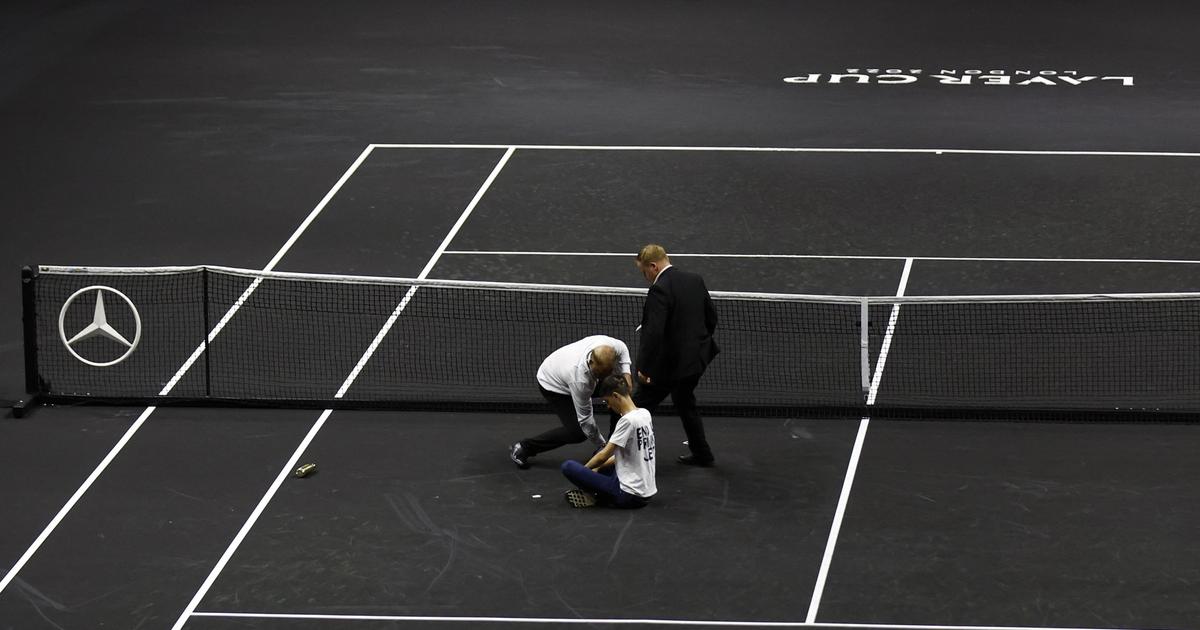 After the first set of the match between Stefanos Tsitsipas and Diego Schwartzman, an activist against the use of private jets interrupted the match.
The second Laver Cup match between Stefanos Tsitsipas and Diego Schwartzman on Friday in London was briefly interrupted after an activist burst onto the court and tried to set his arm on fire in protest at the use of private jets. The Greek had just won the first set 6-2 and the players were on the bench of their respective teams when a young man, wearing a t-shirt with the inscription "End private jets in the UKrushed to the net.
He sat down in the middle of the court before apparently setting fire to a flammable substance on his arm, but the flames were quickly extinguished and security guards brought him out. "A man accessed the court this afternoon and was quickly evacuated by security. The game was briefly interrupted, it was stopped and the situation is being handled by the police"commented the organizers in a press release.
Officials briefly checked the surface of the court for damage and play resumed without delay, with Tsitsipas finishing his work by winning the second set 6-1 to give the European team a 2-0 advantage against the rest of the world. "It came out of nowhere. I have no idea what he wanted. I had never experienced such an incident on the court. I hope he is wellsaid Tsitsipas after the game. The first day of the Laver Cup will end with the last match of Roger Federer's career, in doubles, associated with Rafael Nadal, to face the Americans Jack Sok and Frances Tiafoe.