An Italian town attracts Americans to buy its abandoned homes..what is its secret?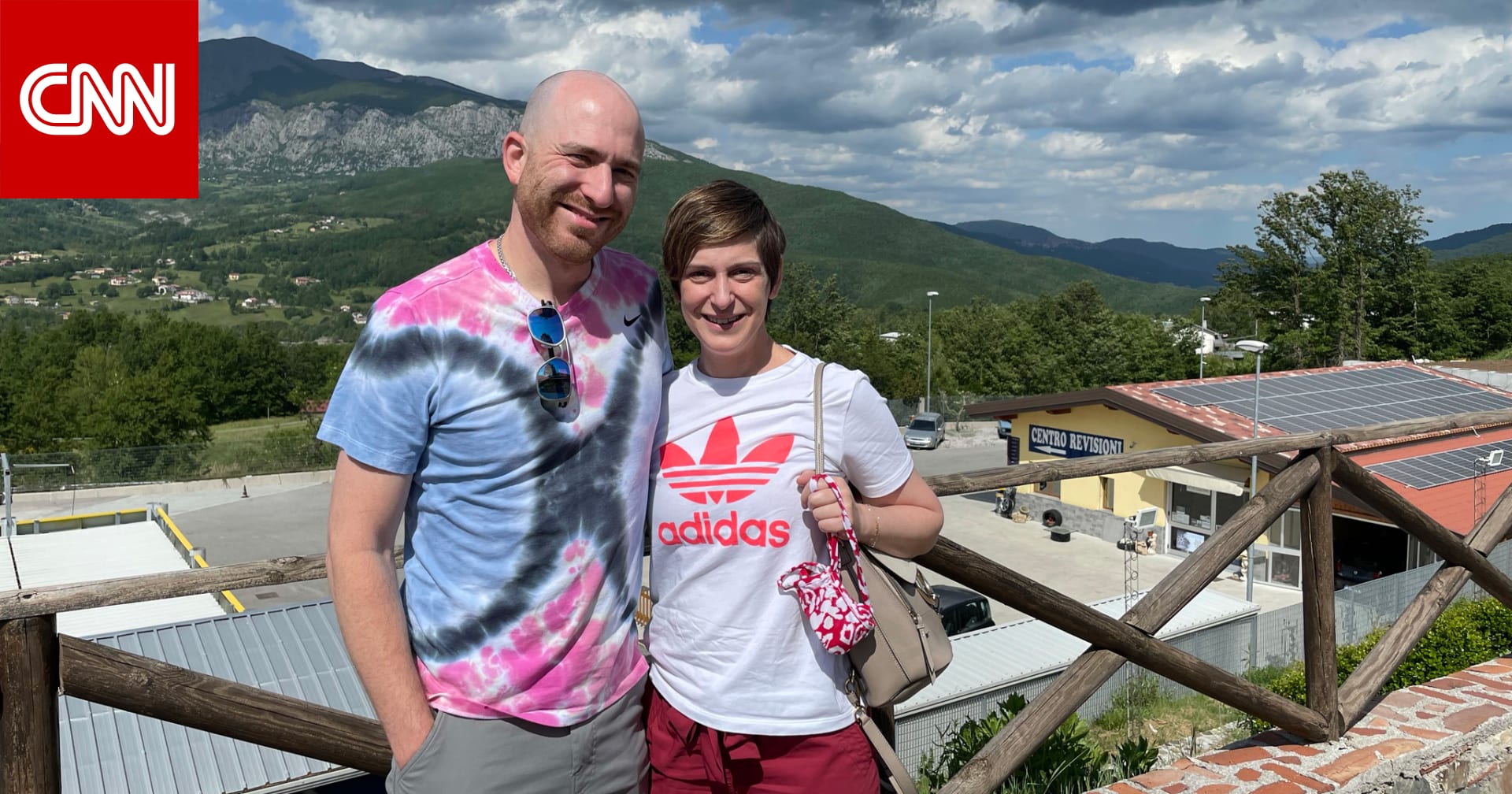 Dubai, United Arab Emirates (CNN) – Buying dilapidated homes in abandoned Italian villages has become an attraction for many travelers, especially given the huge number of tempting schemes launched by the European country over the past few years.
After CNN reported earlier this year that the town of Latronico, deep in southern Italy, launched its "Your House in Latronico" platform in an effort to connect old owners with potential buyers, the town was teeming with foreigners, about 90% of whom are from the United States.
Although COVID-19 travel restrictions have brought many challenges to buyers, some have been able to visit the town more than once to make sure they can secure the right home, leaving locals in Latronico in awe of the sudden interest in their town.
Although the homes for sale here are a bit more expensive, priced between $10,000 and $30,000, compared to those on the very popular euro home schemes, the main difference is that these abandoned homes are not in dire need of renovation.
In fact, most of them are in good condition, some are ready to move in, and some have been partially remodeled.
Perhaps unsurprisingly, a number of homes were purchased in the months since the scheme was announced.
Frank Cohen, a retired American freelance reporter from New Haven, Connecticut, was so impressed with Latronico that he decided to buy 3 homes in the city's historic district.
The first house is a prefab property of 65 square meters and cost 20,000 euros, while the second house is in similar good condition and costs about the same value.
However, the third house, which cost well under 6,000 euros, will require a complete makeover.
"The best in the world"
And while spending on three homes in an abandoned Italian village may seem like a bit of a stretch to some, Cohen suggested he fell in love with Latronico, located in the pristine Pollino National Park, pretty much instantly.
"I think it would be almost impossible to find a more beautiful or welcoming town," Cohen said of the town, famous for its thermal pools and healthy air. [هو وزوجته آن] Going anywhere without being offered an espresso. We sleep better here than ever in the United States."
Cohen noted that the experience of living in Latronico is a ransom opportunity, adding that "the best of the world is here."
Cohen was the first foreigner to land in town and celebrate his new property.
He and his wife, Anne, were drawn to their main estate, a newly painted yellow 1940s residence with three balconies, a panoramic rooftop terrace, perfect for morning coffee and sunset drinks, and extra space for stargazing during the summer.
The house consists of two floors, and also contains a large garage on three floors, and is divided into a garage, a wooden storage room, a cellar filled with old bottles, as well as an oven for making pizza.
Cohen plans to turn it into a home for their future guests.
The couple explained that they kept all the original furniture, including a washing machine and bed, to ensure the house did not lose its Italian identity after an American couple moved in.
"We found our home more convenient than we initially thought," Cohen said.
While the house is ready to live in, the couple plans to either re-tiling or repainting one of the rooms to add their own character.
Although they were initially fascinated by the prospect of buying one of the many one-euro homes that have come up for sale in Italian cities over the past few years, Cohen changed his mind once he realized the amount of work and money involved.
"Given the security deposit and significant renovation time, we preferred a ready-to-move-in home that wasn't just for vacation," Cohen noted.
The Cohens plan to live in Latronico for about half the year.
According to Cohen, the renovation of the third home will be more of a long-term project, and he is excited that funds to cover a large percentage of the work are available from the Italian government for sustainable improvements.
Cohen thought that the relaxed atmosphere and lively conversations in the barbershop were enough to convince him that he had chosen the right Italian city, and he was grateful to have a home in such a sharp contrast to his native land.
What Cohen enjoys most in the Italian village is alley dining during warmer weather, which he considers a good alternative to Americans' backyard barbecue.
And the American surgeon Michael Kessler, from the American capital, Washington, was able to seize the opportunity to buy a wonderful villa in the suburbs for only 40,000 euros.
The two-storey house of 100 square meters is connected to the main road by a private lane, surrounded by a vast plot covered with olive, pear, hazelnut and cherry trees.
After choosing the house, Kessler decided to purchase an additional plot of land next door for his three children to enjoy as an outdoor playground.
The villa had just been renovated by its previous owners before selling, so it doesn't need any remodeling, according to Kessler.
Inside, the villa has wooden ceilings, stone floors and countertops made of the famous Latronico stones, which are quarried from nearby quarries.
There is also a huge multicolored tiled patio at the entrance with a stone basin ideal for barbecues.
Although the house was furnished at the time of its purchase, Kessler and his wife, Rowan, decided to remove all the old furniture (except for the cupboard) and the kitchen to make it their own.
In this context, he said, "We preferred to go to local furniture and hardware stores to support the local economy."
Kessler explained that buying a turnkey villa with electricity and running water was much more rewarding for his family than buying a one-euro house that needed a complete renovation, which he feels would be a bit overwhelming.
Before choosing the property, he browsed the "Your House in Latronico" website.
"Friends considered us crazy, and my wife ended up choosing the same house that I chose, it was fated," Kessler explained. "We lived in a big city, so it's really nice to be surrounded by silence, nature, and relaxation. We hope the children learn Italian." .