An unprecedented step … the Sudanese Central Bank announces the floating of the pound exchange rate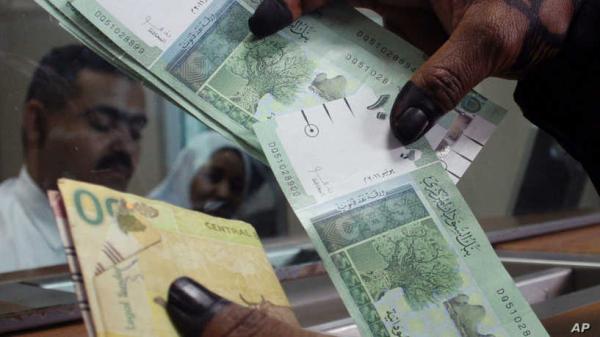 In a move expected to lead to a significant devaluation of the pound, Sudan took an unprecedented step by floating its currency today, Sunday, in response to a major request by international financial institutions to help the transitional authorities reform the ailing economy. A statement issued by the Central Bank stated that Sudan's currency will now fluctuate according to supply and demand. He stated that the float is part of measures initiated by the transitional government to help stabilize the country's economy. The Central Bank of Sudan issued instructions to banks to unify the official and parallel exchange rate, starting from Sunday.
In a statement, the Central Bank did not clarify the rate at which the exchange rate was unified, but a letter of instructions from him said that he would set a daily basic price based on the reality of the market rate between banks and the role of money changers.
The instructions oblige banks to declare an exchange rate in a range that is more or less than five percent of the central bank rate based on market supply and demand, and that the profit margin between the buying and selling rates does not exceed 0.5 percent.
In practice, analysts say, consolidation means approaching a much weaker black market rate, given that nearly all transactions are accounted for at that rate.
Recently, the price of the dollar reached between 350 and 400 Sudanese pounds on the black market, compared to an official price of 55 pounds.
The exchange rate move was expected late last year under the IMF program, but was delayed due to political instability.
It comes two weeks after Prime Minister Abdullah Hamdok appointed a new government, which included rebel groups that signed a peace agreement in October.
Hamdok works under the umbrella of a joint civil-military council that took power following the overthrow of Omar al-Bashir's rule in April 2019.
Sudan has suffered for years from a host of economic problems, including a large budget deficit, widespread shortages of basic commodities, and high prices for bread and other basic commodities. The country has a debt of $ 70 billion, and its annual inflation rate rose to more than 300% last month.