Andrei Zeltser, who killed a KGB officer in Belarus, took part in protests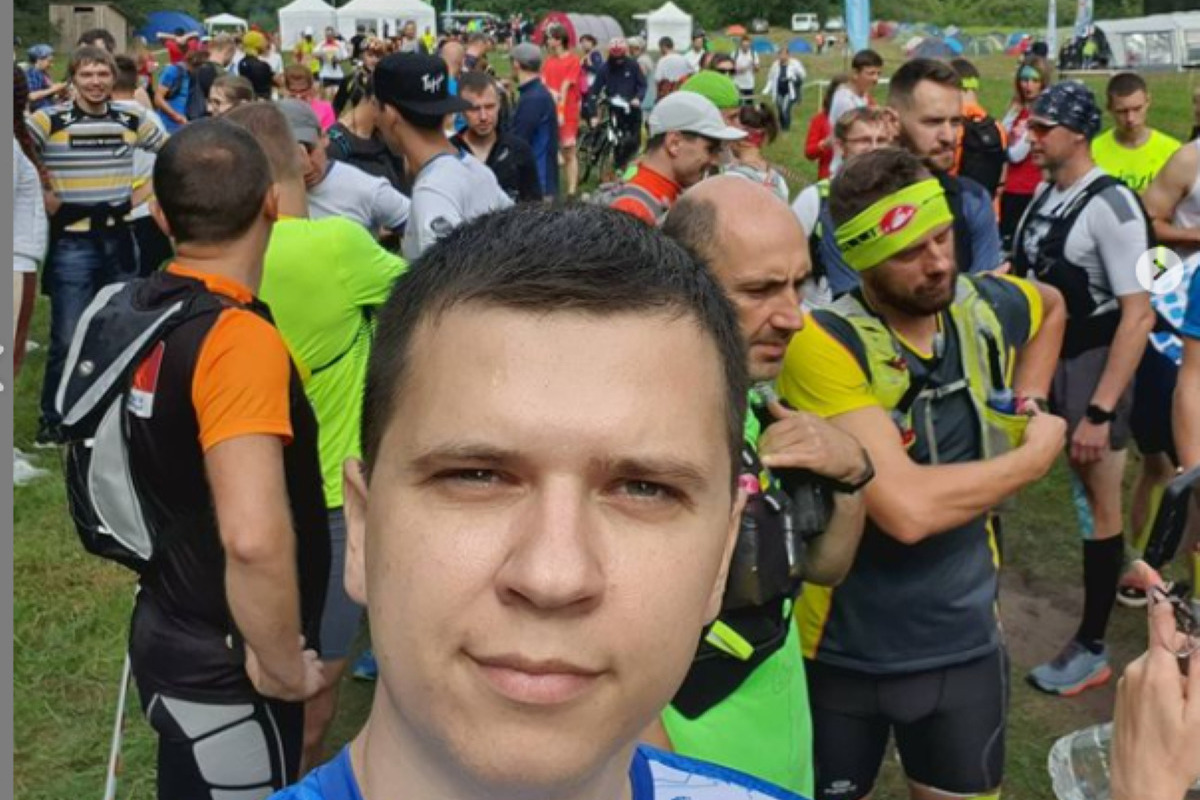 On Monday evening, the Belarusian KGB announced the death of its officer during a special operation in Minsk. The video of the shooting was posted on the Web. The footage shows how a group of people burst into the man's apartment. He, in turn, fires back from a gun. The owner of the apartment, Andrei Zeltser, was liquidated. We contacted Zeltser's acquaintances who told about him.
Andrey Zeltser has an Instagram page. You cannot call him an active user of the social network. He started the page in 2012. Over the years, he posted a little more than forty photographs. Photo of a son, a cat, flowers, home and footage from sports events. Zeltser ran a marathon, was engaged in triathlon, participated in city competitions.
One of the man's friends shared her memories of him.
"I just don't believe that all this happened to Andrei," the girl began (she asked not to indicate her name). – It seems that this is a stupid dream. We have known each other for a little over a year, we have become close at competitions. But he became a dear person for me during this time.
– He told me that maybe recently they followed him?
– No, he didn't talk about anything. And he was always calm. Worried if only for some personal things. But lately I haven't noticed any worries about him. A person who is being watched and who is preoccupied with something looks different – he would be jerky.
– He was not aggressive?
– No, what are you? He was the kindest person. I have never met such. Responsive, always smiling. If he had any problems, he would definitely share. He is open, not one of those who keep everything to himself.
– Why did the KGB officers come to him, are there any suggestions?
– No idea. And all his friends cannot understand what happened.
– They write that he has US citizenship. This is true?
– I was very surprised when I read about it. Unlikely. In any case, he never spoke about America. I know that he is a native Belarusian.
– When did you last see him?
– We saw each other fleetingly on Sunday. On Monday morning, he wrote me his last message: "Good morning, sunshine." After that, he did not get in touch. And I hoped that he would be the first to know that I would soon become a mother. I wrote to him about it. But he didn't answer.
– Apparently, the incident took place during the day, and the news passed only in the evening.
– I was told that it all happened at about one in the afternoon.
– Did you know about his family?
– Yes. He has a wife and a minor son. The wife worked in the Mila cosmetic store chain. (She was detained on suspicion of complicity in the murder – "MK"). He himself is an IT specialist by education. (Zeltser worked in the American software company EPAM Systems – MK).
– Did he participate in last year's protests?
– Yes, I did.
– Was he detained then?
– No, they didn't.
– Previously, they came to him from the KGB?
– I never told people to come for him. Unlikely. Therefore, all our mutual acquaintances are perplexed how this could happen. Nobody knows what to think.
Read the material "Strange inconsistencies were found on the video of the murder of the Belarusian KGB officer"