Anne Hidalgo begins her campaign in Nancy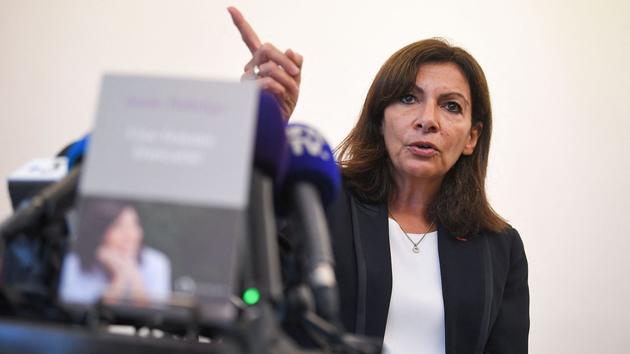 The socialist candidate carried out her first signing session for her book A french woman .
Like a first test without a net. Anne Hidalgo made her first book signing for her book A french woman Wednesday in Nancy. Around a hundred supporters took turns meeting the socialist candidate at the Book Hall, a majestic bookshop in the city center. "We will do everything to get there", slipped the mayor of Paris to his support. "In the field, we are motivated and we are ready to campaign", assured one of his readers.
Read alsoAnne Hidalgo installs teachers' salaries in the debate
Officially a candidate since Sunday, Anne Hidalgo was counting on this first trip to Nancy to continue her "deparisianization" operation. The candidate wants to prove that she can go beyond her role as mayor of Paris to speak to all French people. In small groups, before the signing session, she confided to a few sympathizers: "It's very, very difficult to get out of the labels, the caricatures. We look at this image that we made of you, and you say to yourself 'it is not possible, it is not me' », she lamented.
"It's the political game"
In front of the press at the end of the day, Anne Hidalgo also assumed her proposal to double the salaries of teachers. The candidate swept away the criticisms, especially from her competitors on the left. "It's the political game, we're used to that kind of thing. I am especially very happy that the debate revolves around the school, the teachers ", she rejoiced.
As for the accusations of "demagogy" , the Socialist assured that this promise was achievable and depended only on "Political and budgetary choices". Anne Hidalgo intends to renew this kind of flagship announcements, affirming that she would do everything so that "debate" that is "Around the foundations of our society", like school or health.