Aram's doubts, young war cripple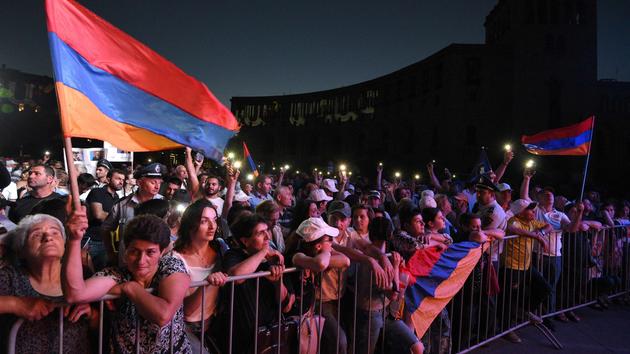 PORTRAIT – The 19-year-old Armenian lost the use of both legs during an Azerbaijani drone raid last September. Since then he dreams of nothing but peace and prosperity for his country.
Special envoy to Yerevan and Yeraskh
Like all his generation, Aram Arzoumanian, 19, does not know who to give his voice to this Sunday. On October 10, 2020, he lost both his legs in an artillery attack combined with an Azerbaijani drone raid in Jebraïl, one of the seven districts that Armenia had occupied since the 1991-1994 war to protect Haut- Karabakh. Aram was doing his military service there when hostilities broke out on September 27. "We were six in one position, my five comrades died instantly", tells with calm and timidity this young man with the black hair.
Read also :Armenia: six hundred years of loneliness
Despite his sacrifice and without demanding more rights than another, Aram will vote as an ordinary citizen in his village of Marmarashen, about twenty kilometers south of Yerevan, in the Ararat valley. "I don't know who to vote for. Pachinian (the interim prime minister, editor's note) has done a lot for the military, I can't deny it. We were well equipped for
This article is for subscribers only. You have 68% left to discover.
Freedom has no borders, like your curiosity.
Continue reading your article for € 1 the first month
Already subscribed? Log in