Arnaud Montebourg launches a "school" to help "break the glass ceiling" in politics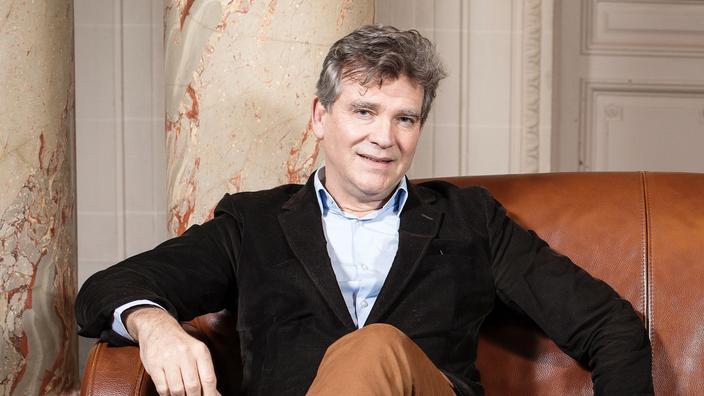 The "School of Engagement", whose mission will be to train new political executives "from diversity", will be led by Philippe Brun, an administrative magistrate who was involved in the defense of "yellow vests".
A new school for "train people from popular categories" and the "To help break the institutional glass ceiling which results in a harmful uniformity of French political life". Arnaud Montebourg launches the "School of Engagement"To encourage social diversity in politics, L'Engagement announced on Saturday, the political party created in January to support a future candidacy of the former socialist minister in 2022. The school will be headed by Philippe Brun, an administrative magistrate who 'was invested in the defense of "yellow vests».
Read also :From Montebourg to Mélenchon, sovereignty moves on the left
This completely free school will be "funded by donations". According to the Commitment, "The representativeness of elected officials is a central problem explaining the loss of confidence in the Republic. The movement of "yellow vests» has shown that the popular bloc – the majority in society – no longer accepts the disconnection of the elites, who no longer know the daily reality of French women and men. This concern is at the heart of the democratic crisis our country is going through.».
First promotion in June
Among the applicants, thirty people will be selected and will benefit from 70 hours of training by elected officials, associative activists and experts. The goal: to make them "acquire all the skills necessary to carry the voice of the voiceless". They will be encouraged to apply "to any type of mandate". The first promotion will start in June. The courses, given by videoconference in the evening during the week or at the weekend, will focus on "three types of skills: fundamental knowledge (French political history, political ideas, critical thinking»), Technical subjects (contributing to the management of a community once elected), know-how and skills necessary for the organization of a political campaign. Postulants commit to a "charter of values", for a "ethical and responsible political behavior», «for the demondialization and the reconquest of the economic independence of France", or "ecological reconstruction».