At least 18 lawsuits filed over Astroworld tragedy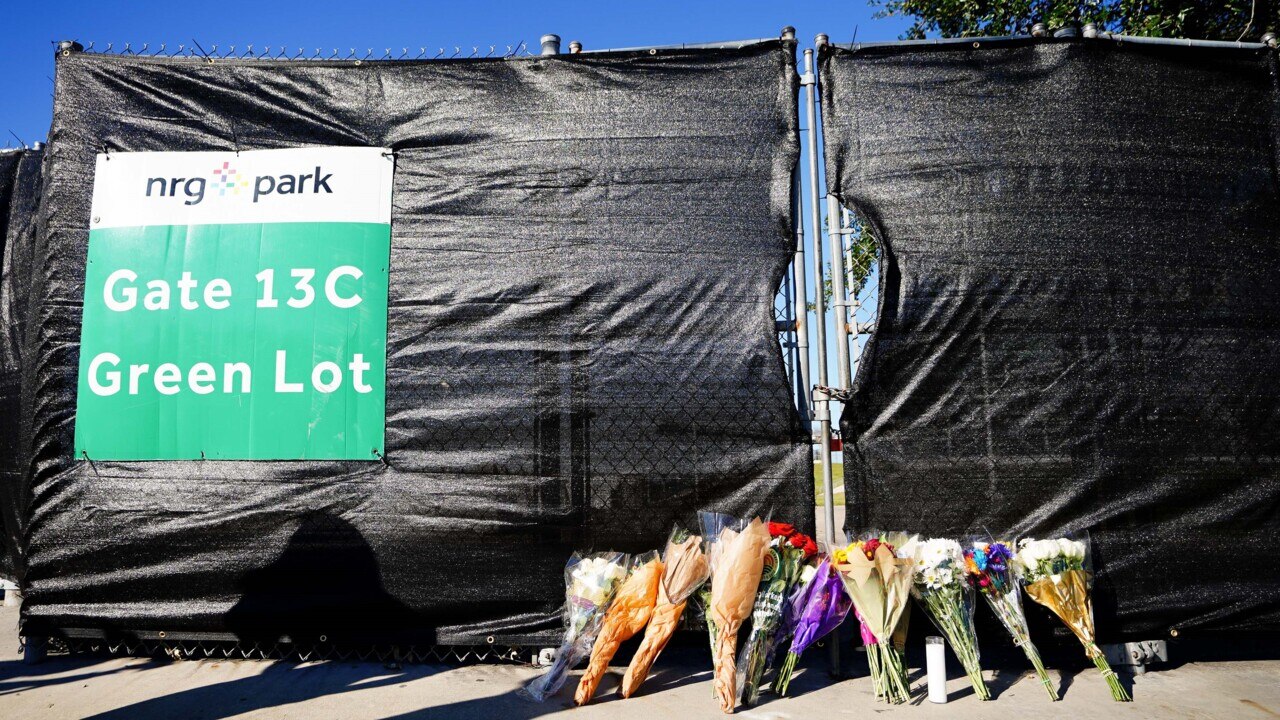 At least 18 lawsuits have been filed following the deadly stampede at the Astroworld Festival in Texas.
Most are directed at concert organisers and performer Travis Scott, who announced he will pay for the funerals of the eight people killed.
The organisers are accused of not doing enough to prevent the tragedy or react to the crowd surge.
People who were at the fatal concert say they saw others getting crushed under the crowd or against the barricades near the stage.
The medical examiner's office has said it could take several weeks to determine the cause of the death for the eight victims, with suggestions it is too early to assign blame.
There are three people still in hospital, including a nine-year-old boy whose family claims is in a medically induced coma after suffering a heart attack.
Mr Scott is still coming under fire for performing for up to 37 minutes after the concert was announced to be a mass casualty event but maintains he had no idea of the true extent of the crowd crush.