AUKUS alliance a 'united message' about peace and stability in Indo-Pacific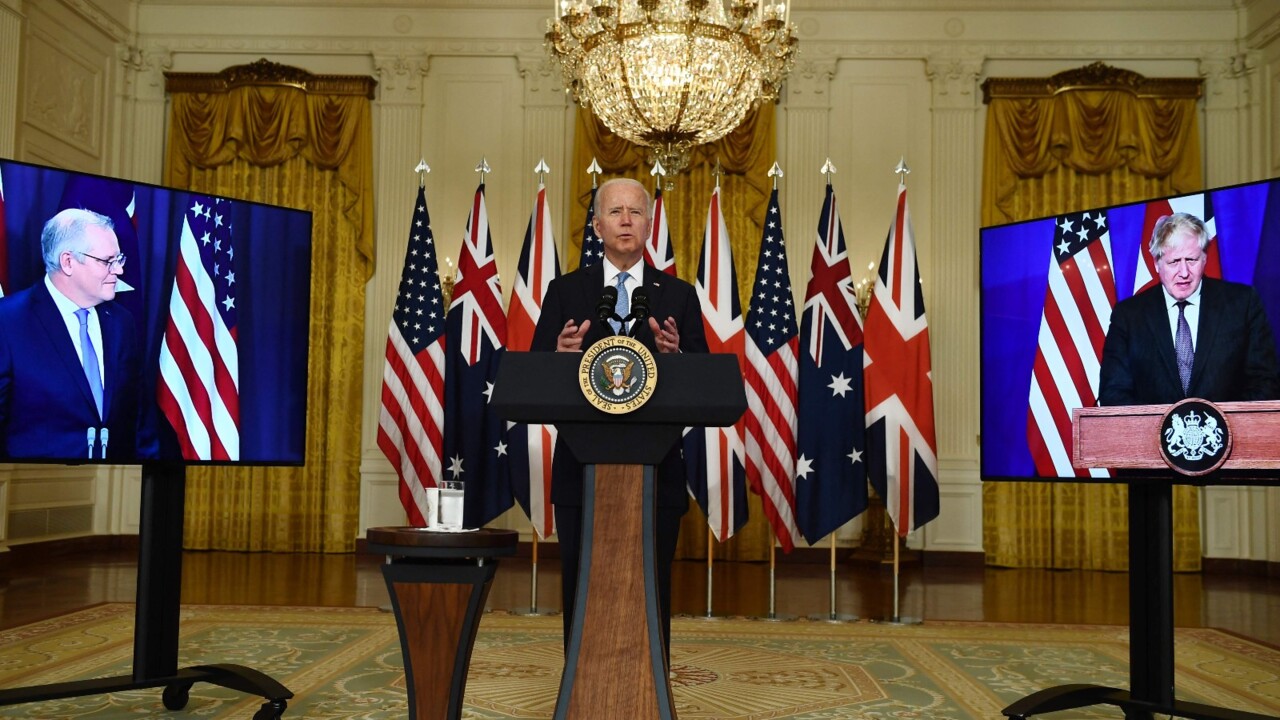 The AUKUS alliance is a "historic decision" in Australia's history and is a response to the growing threat of China in the region, according to Defence Minister Peter Dutton.
Speaking exclusively to Sky News Australia, he said the alliance was something which had "been worked on for a long period of time" and was to deal with China.
"The threat is real, and it's increasing, we need to be frank about that, but equally it's about making sure we have an extension and a deepening of the alliance which has been the security underpinning of our country for many decades," he told Sky News Australia.
Mr Dutton said the timelines for the nuclear-powered submarines would be outlined over the "next 12 to 18 months" and included "nuclear stewardship" from America to Australia.
Mr Dutton said Australia had stood with the United States for decades, and the AUKUS alliance was to help the nation "deepen that obligation" with America.
"It's about a collaboration; it's about bringing like-minded countries together," he said.
"We want peace and stability, not coercion, not interferences, not bullying in our region, and it's very important, powerful, but it needs to be a united message."