Bandits hijack helicopters in Rio to try to reach a prison; see fight video on air – 09/20/2021 – Daily life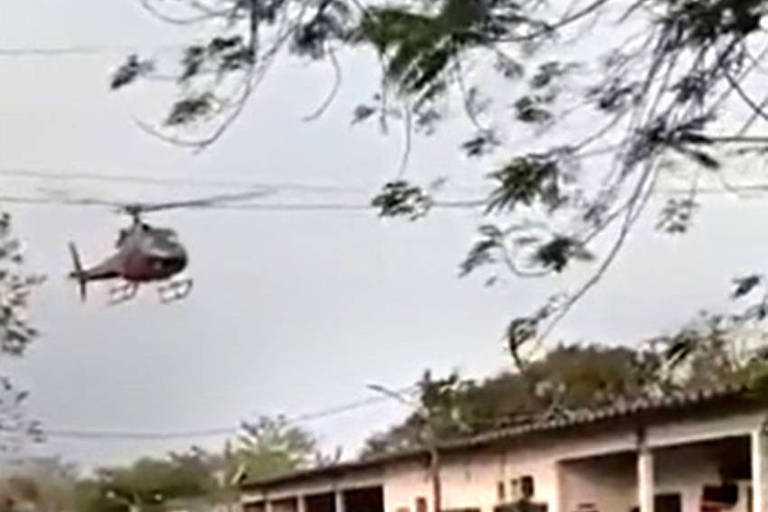 Two men hijacked a helicopter this Sunday (19) in Rio de Janeiro and surrendered the pilot. The bandits ordered the commander, Adonis Lopes​, to fly towards the Bangu Penitentiary Complex, in the western part of the city.
The kidnappers did not know, however, that Lopes is a member of the Civil Police. When he was already flying, he made a maneuver to land in a battalion of the Military Police and try to prevent the kidnapping from continuing.
The bandits, however, realized the strategy, grabbed Lopes and began to fight the pilot while the aircraft was in the air.
During the fight, the helicopter flew close to the ground and circled the sky. The scene was recorded by people who were in the battalion.
In an interview with TV Globo's "Bom Dia Brasil", Lopes said that he received a "tie" from one of the hijackers, which is why he lost control of the aircraft.
"Those maneuvers, actually, were not deliberate. Those maneuvers were due to that fight that was taking place in the helicopter cabin."
The flight had been contracted on Sunday morning to Angra dos Reis (RJ). Lopes initially would not make the trip, but ended up being assigned to replace a colleague who was feeling sick.​
​According to the Civil Police, the bandits gave up on the plan when they realized that the aircraft could fall. They then sent the pilot to Niterói, in the municipality of Rio de Janeiro, where they jumped into a forested area.
The case is being investigated by Draco (Precinct for the Prosecution of Organized Criminal Actions and Special Inquiries).