BBB 21: 'I feel like the villain of the edition', says Karol Conká after elimination with record rejection – 2/24/2021 – BBB21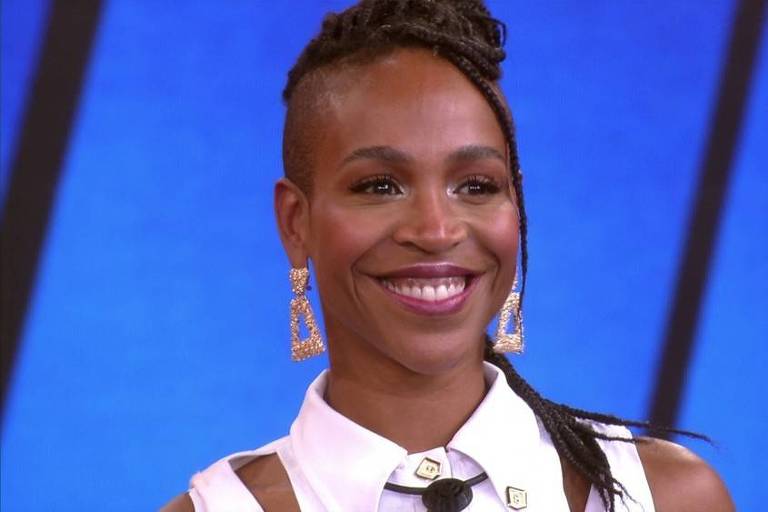 In an interview with presenter Ana Clara, from Gshow, right after being eliminated with 99.17% of the votes from BBB 21, Karol Conká admitted that she was the villain of this year's edition of reality.
Despite this, the rapper believes that the mistakes made in the confinement were not so serious as to be "stoned".
"I am really crazy, I am very intense and transparent. And I have a hard face both to play games and to do nonsense," he said.
After seeing some scenes about her participation, she revealed feeling remorse, guilt and shame.
"It was eating away at me inside."
However, he said that outside the game his animosity is less because it highlights the situations more. At BBB 21, he said, he had no patience for different situations.
The rapper also stated that she has OCD (Obsessive-Compulsive Disorder) and is controlling. At Big Brother's house, she was bothered by the mess and even the smells she felt. He even cried when he saw a broken glass on the floor during a party.
The eliminated of the time said that she will seek treatment to deal with her animosity and denied being false when embracing people with whom she had just fought in reality.
"People are not used to this biting and blowing thing. I am like that," he said.
During the interview, Karol saw a message from Lucas Penteado on social networks wishing her welcome and the chance to start over.
"Oh, how beautiful. I'm holding myself back from crying, I'm a villain," he commented.
About the former BBB 21 participant, she said that she realized that he also has moments of uncontrollability, but should not be reduced to this, as well as herself.
For the rapper, it is difficult to be in confinement outside her bubble, and more so for those who have trauma like she said she has.
According to Karol, her way of attacking people is a defense because she was despised before she was famous.
She held her tears when she saw Lucas's message, but she was moved to tears when Ana Clara showed a summary of her trajectory as an artist, in the video made to present her as a participant in the reality show.
Karol praised Gilberto and Sarah as strong participants in the program.
"I'm even proud to have stepped out on a wall with him," he said of Gilberto. "I think he's a finalist."
He also commented on his relationship with Bil, with whom he lived moments of love and hate.
"Villain's thing," he quipped. "I am the villain, but I have this empathic side, a different villain".
Regarding one of her main rivals in the game, actress Carla Diaz, the rapper has shown she is sorry for the confusion caused by Bil's jealousy.
"If I could go back and not have done that, it would be fine," he said.
At the end of the interview, she asked not to be canceled.
"Brazil, don't cancel me. Give me a chance to improve, to become a little flower".
Karol said that this is a good time for therapy, which he promised to provide.
"I'm sorry for what I did, please shut me down. The world is not going to evolve with us canceling everyone."