BBB 21: Sarah was an app driver in the USA and inherited a 'spy' way from her ex-police mother – 02/23/2021 – BBB21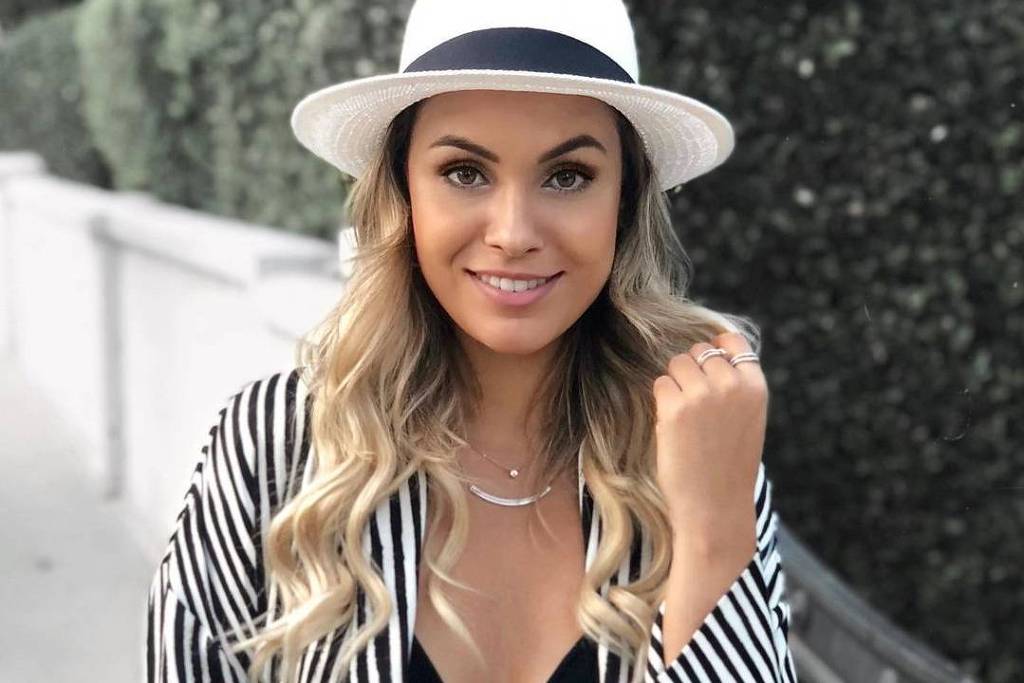 São Paulo
In one of the most controversial editions of Big Brother Brasil, Sarah Andrade, 29, arrived slowly. Anonymous, belonging to the Pipoca group, she appeared little in the first week, which guaranteed her a place in the debut Paredão. Almost a month later, she took charge of the game and emerged as a favorite.
"I was very distressed at first, because she didn't have a chance to show up with so many people there. Until she spoke up for Lucas, she hadn't had a voice. But when she started to position herself I was more relaxed. She is not dazzled and doesn't follow people if that's not what she believes, "says Ellen Peters, Sarah's friend.
Brasiliense, the only daughter of a black and mining mother and a white and northeastern father, she arrived at the BBB after several attempts. There were no influential scouts, invitations or friends. She signed up by sending a video. On the fifth try, it worked. Her mother, Maria Abadia Vieira de Souza, 60, says that the BBB is a passion shared by both of them and was the subject of her daughter's Final Course Work.
Peters, who describes herself as one of Sarah's best friends, is now her press officer. Together, they made the preparations, even before they were sure that Sarah would be at BBB 21. They tried to prepare themselves thinking about themes that could arise in the house, such as racism and homophobia, and even made videos à la Manu Gavassi, 28.
"I know Sarah's opinion, but I wanted to know how she wanted us to express that opinion. She even made videos like Manu, but found it ridiculous later. She said 'I'm not Manu, she was a pioneer, I'm feeling like a cheap copy of her'. We then agreed that we were going to work spontaneously, "says Peters.
The themes that the two studied ended up really appearing, perhaps not in the way they imagined. Her friend says she got worried when she saw Sarah's presentation video at Globo, saying she lived in Los Angeles and likes to party. "An idea passed that is not even real, she looked like a patricinha", he jokes.
Peters says he already imagined there that prejudices would arise, and that they could be manifested by the color of his skin. "This question has been real for Sarah since she was a little girl. Her mother, who is black, came to be appointed as Sarah's nanny while taking her to vaccinate. Her family is colorful and financially diverse as well. "
In the program, Sarah came out of her crying cry: "Just because I'm white and blonde, will I have to feel guilty about that? Since my roots are not even! Wow, this is very unfair. They, who preach so much equality, diversity, want to make prejudice the other way around. It means wanting to go back in society a lot. "
For friends and relatives who accompany outside, the feeling was helpless. Peters says he cries with his friend in front of the TV. "The feeling is 'I'm going to go into this house, tell her everything'", jokes Peters, who admits that he had never seen BBB, but now follows him all the time, even though he is in the USA.
A SPY FULL OF FANS
Despite the concern and suffering the family goes through when attending the BBB, Sarah's fans have much to celebrate. Since positioning herself in favor of actor Lucas Penteado she has not stopped. With strategy, he joined Gilberto Nogueira and Juliette Freire, opposing the hitherto majority group of Karol Conká, Nego Di, Projota and Lumena Aleluia.
Sarah, who is the daughter of a former BOPE police officer, has become something of a spy inside the house. He began to infiltrate the Colorful Room, used by his rivals whenever possible, and, in silence, follow the discussions and plans of the brothers. The strategy earned him the nickname "Maria Fifi" outside the house and a flood of memes.
Her mother says that Sarah's spy style was her heritage. As one of the first female police officers in Brasília, she says that she took her young daughter to the barracks, as she had no one to leave her with. She was also the one who taught her to pay more attention to people's facial and body expressions than to words.
In addition to the attention to the game, the competitor has also stood out as one of the most focused and positive in the house, characteristics that Peters says are natural to her. "She is like this. Sometimes she is crying inside, but it shows this certainty. When she was sad, she went to her room, cried, and half an hour later she came back super positive, inside broken ".
And the strategy seems to be working. Last week, Sarah eliminated Nego Di, as she put him on the Wall for his right to pull a teammate after she herself was appointed by leader Karol. This week, Sarah took the lead and appointed the rapper, who should be eliminated this time, with a record position of rejection, as happened with the previous rival.
In addition, polls indicate Sarah as one of the favorites to take the R $ 1.5 million grand prize, alongside Gil and Juliette. In social networks, it only grows and reached this Monday (22) the mark of 7 million followers – she had 19,500 before the program. Among all the competitors of Pipoca, she is second only to Juliette, who has 9.9 million.
GLAMOUR E PERRENGUE
Participating in the BBB can seem like an adventure, perhaps the craziest of a lifetime. But Sarah is a competitor who has already accumulated some experiences of filling the eyes of her colleagues. In conversations with her confinement companions, she already claimed to have met actor Leonardo DiCaprio, 46, at a party in Los Angeles, as well as being an extra in the American series "Lucifer".
According to Peters, however, these were situations that happened at random, among many experiences that Sarah was able to have while she was in the United States. Also included in this list are her jobs as a nanny, waitress, singer of jingles and even an application driver. On all occasions "always make-up and all beautiful", says the friend.
Sarah first went to the American country when she was 19 years old. Locked up the marketing faculty to learn English. Altogether, it was a year of studies before returning to Brasilia and completing graduation. A few years later, the second experience in the USA came, now to do his MBA, paid with these curious tips.
After completing the course, Sarah returned to Brazil, about two years ago, where she worked at Heineken, in the area of ​​trade marketing. According to her friend, Sarah was crazy to work at a multinational company, and even went through the Souza Cruz company. Last year, however, she was almost ready to work in Europe, but the pandemic did not allow it.
Sarah currently lived with her parents in Brasilia. For her mother, BBB can be a door to an artistic career for her daughter, who she says is very communicative. The friend agrees: "It was a dream to enter the BBB, but when she entered she said that she wanted this career, to be a presenter", she says. Now is wait to see.