Before Pugacheva: what were the women of Maxim Galkin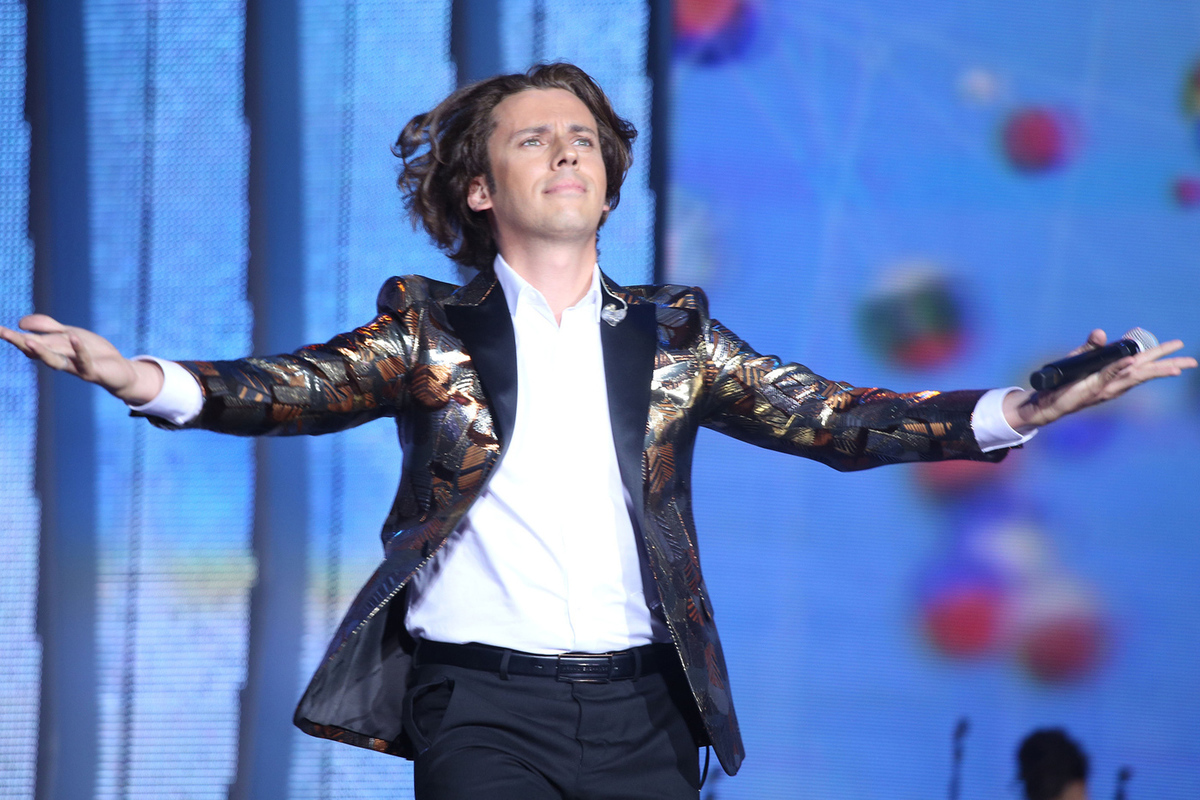 Maxim Galkin has an "interim anniversary" on June 18 – Alla Pugacheva's husband turns 45 years old. Maxim, one might say, settled down long ago – a father of two children and an exemplary spouse. But before marriage with Alla, different women flashed in his life. We decided to remember about them.
Maxim Galkin's star lit up brightly at the beginning of the two thousandth. An extraordinary young man, with an excellent education, filigree parodying celebrities, politicians, actors, instantly fell in love with the audience. Galkin collected thousands of sold out at his concerts. One of Galkin's parody of Renata Litvinova was worth something, and Zhirinovsky, Lukashenko and Putin were favorite characters in the humorist's parodies.
The video for the song "Whether or not to be" with Alla Borisovna Pugacheva helped Maxim finally take root in show business. In 2001, a loud tandem of a humorist and a singer was discussed by the whole country, even then fans suspected that the stars were having an affair. "MK" tried to contact the director of the sensational video Irina Mironova. We were first answered with consent, but soon Irina refused to talk.
"Yes," Whether or not to be "is their first joint video, – said the representative of Mironova. "Unfortunately, I won't be able to give an interview." We can only guess what stopped the director from her desire to tell about the joint work.
And whom did Maxim love before Alla Borisovna? "MK" tried to collect interesting facts about the humorist's in love in different years.
The first love. The first official lover of the humorist is called Yulia Busil by the media. With her, Galkin studied in the same class and sat at the same desk. The school romance did not develop into something significant, but Yulia remembered young Galkin and said a few words about him in a short interview. According to her, it was a childish romance.
Anastasia Chernobrovina. Then the comedian was credited with an affair with a bright brunette and colleague Anastasia Chernobrovina. Their acquaintance took place in 2000, when they together hosted an event in the Kremlin Palace. The presenter charmed the comedian immediately, Galkin began to court. According to rumors, Maxim gave Anastasia expensive gifts, invited to the cinema and restaurants. Journalists followed Galkin and Chernobrovina, they even talked about an imminent wedding. But the strange union – either amorous or friendly – quickly ended. Anastasia admitted that Maxim is a wonderful person, a talented presenter and showman, but, unfortunately, not the hero of her novel.
It is worth noting that it was at this time that Galkin began to closely communicate with Alla Borisovna. According to rumors, in November 2001, Alla Borisovna, on the next shooting of the show, went into the dressing room of Chernobrovina, decided to talk to her rival one-on-one. After communication, Anastasia and Maxim finally stopped any communication. Chernobrovina does not comment on this "piquant" story to this day, and the fact that it really took place is far from a fact.
"Affair". A couple of years ago, another beauty from show business, the famous photographer Elena Galitsyna, appeared in the biography of Galkin. Again, according to rumors, Maxim went on a business trip to Belarus with Elena. They lived in the neighboring rooms of the hotel, had fun, allegedly they were even seen kissing in a cafe. Both, however, deny romantic relationships, claiming that they are connected exclusively by working moments. Galitsyna noted that she was respectful of Alla Borisovna and would never allow herself to have an affair with her chosen one.
It seems that before the beginning of the novel and the subsequent wedding with Pugacheva in 2011, Galkin's personal life was always closed to others. Today, the couple are raising two adorable children, Lisa and Harry, in 2020 the twins went to first grade. It seems that Maxim is more involved in raising children, which he often talks about on his personal pages in social networks.
Newspaper headline:
Before Alla: we remember the beloved women of Maxim Galkin. June 18, the host, comedian and artist turns 45 years old