between ethics and commercial risk, these brands that boycott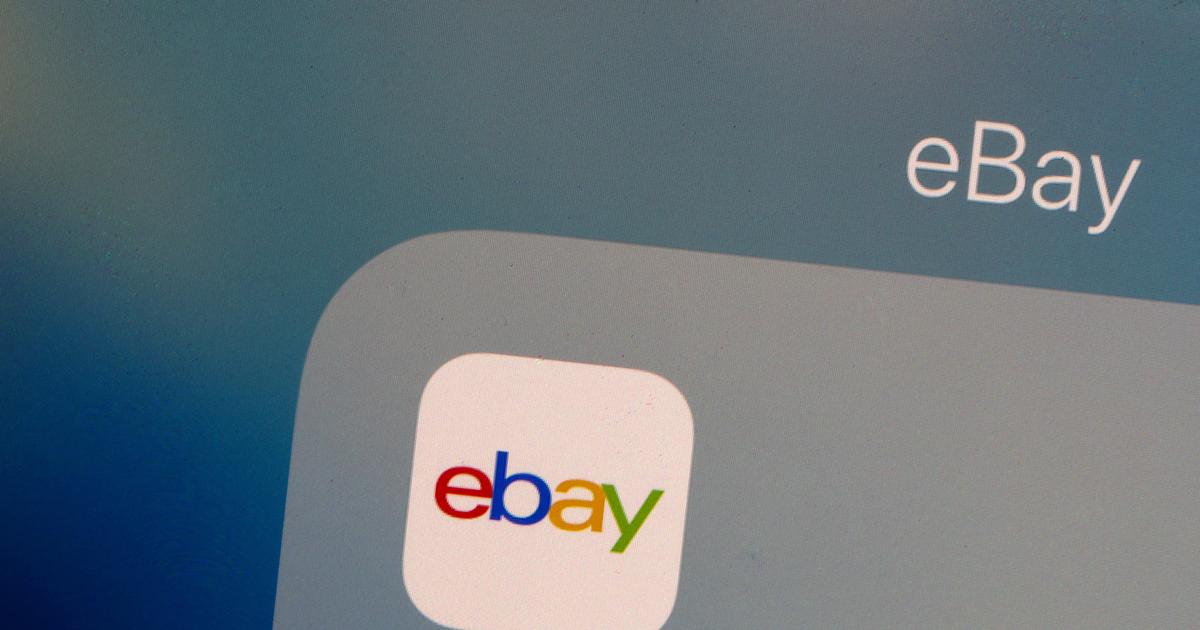 For the first time, the eBay France online platform will not offer any discounts on new products.
Accused of pushing overconsumption, Black Friday is again shunned this year by several brands and platforms, which deprive themselves of one of the most lucrative days of the year. This Friday, for the first time, eBay France will not offer any discount on new products for Black Friday, despite forecasts that still promise great success for this global commercial event.
More than half of French people plan to buy on Black Friday, 30% refuse to do so and 15% are still undecided, the Harris Interactive institute revealed at the beginning of the week, as part of a co-financed study. by MAIF and the Green Friday collective. The eBay France site has well gauged the financial sacrifice of its initiative but "in the long term, focusing on growthSecond-hand products, explains Sarah Tayeb, its deputy general manager, to AFP. Asked this Friday morning about Classic Radiothe general manager, Céline Saada-Benaben, underlines the objective of amore reasoned and responsible consumption». «Christmas will be based on second-hand and refurbished products, whether for gifts or decorations", she adds.
Read alsoBlack Friday, a remedy for overstocking
In the fashion sector, similar initiatives are emerging, such as that of Vestiaire Collective, a second-hand product sales platform, which banned 27 brands fromultra fast fashion» (SheIn, Topshop, etc.) «at the dawn of Black Friday", letting slip 5% of its catalog. Other online sales sites, such as Back Market and Leboncoin, have launched marketing campaigns explaining that "Black Friday is all year roundon their used goods site.
A commitment hailed by associations, and in particular Extinction Rébellion (XR), whichrejoices" of this "step taken in the company's view of Black Fridaysaid Isabelle, aka MegaPinthea, of XR. "Communicating about this boycott is also a selling point for brands, so it is far from promoting sobriety, but it does help raise awareness.", However, qualified the activist.
"Dangerous game"
Since 2018, the 500 structures that make up the Green Friday collective have taken part in a vast operation to boycott the event, banishing discounts from their shops and donating 10% of their turnover from that day to associations. A choice that willmaybe sometimes against the economy"but who makes"iron», Estimates Thibaut Ringo, managing director of Altermundi and co-founder of Green Friday. The head of the network of responsible trade shops points out that not having shareholders to remunerate is a model that allows "to invest in new projects».
Read also"Black Friday" 2022 and travel: our tips for taking advantage of good deals
And on the consumer side, can we afford not to buy cheaper? "Buy less but buy better", respond in heart the companies interviewed by AFP. An injunction to which some consumers are already responding positively, such as Mickaël Adioko, 27, data analyst, who told AFP "buy when needed". In front of a Fnac in western Paris at the time of the "Black Friday Week", Alexis Garin, who works in marketing, refuses the event for reasons "ethical».
However, suffering from a difficult economic situation, brands seem more reluctant to play "dangerous gameof the boycott this year, analyzes Édouard Nattée, founder and president of Fox Intelligence by NielsenIQ, consumer panel on e-commerce. To collect its data, this panel relies on anonymized electronic receipts from millions of consumers around the world. "In 2020 and 2021, we were in an absolutely crazy e-commerce context, with abnormal figures (…) and limits on stocks", whereas in 2022, it is the opposite, explains Édouard Nattée. And to conclude:This year, it's harder for everyone, (…) harder to make (such) decisions».
SEE ALSO – COP27: "Global climate governance still has a long way to go", says Beijing