Biathlete Alexander Tikhonov: "I did so much for my homeland, but they dealt with me"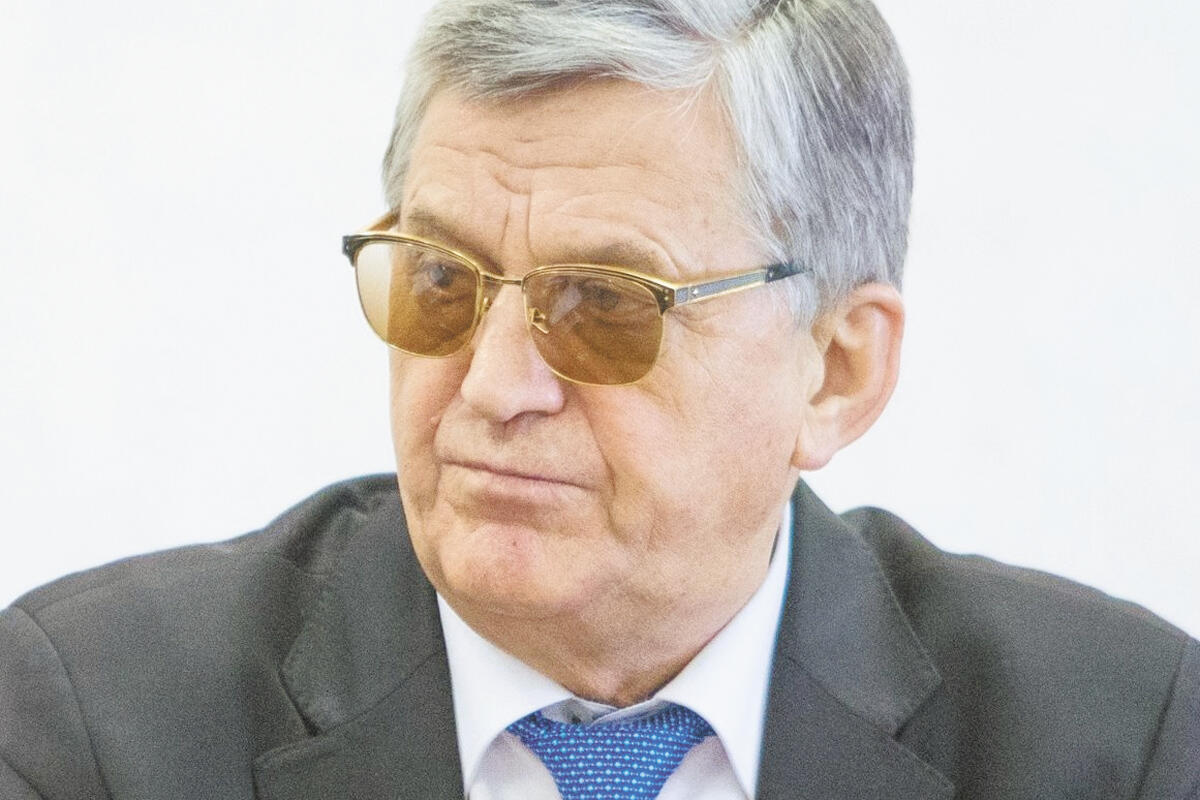 "I sang with Vysotsky, I danced with Plisetskaya"
– Alexander Ivanovich, I can't help but ask: is your record really so no one could repeat?
– February 22 marks 41 years since my record. And it's true that no one could beat him. So it's the oldest record in the world.
– Has the training of biathletes become worse?
– Not in this case. Talents are not made, but born. There is no second Pushkin. Same with sports and art. It's not about education. I am a refractory bricklayer by trade. He graduated from the last on the territory of the USSR FZO (factory training). For two years and three months I have been carrying 10-kilogram bricks with these hands, repairing electric furnaces. I know what a blast furnace is and what it means "the fluidity of cast iron exceeds the fluidity of mercury." So, I worked hard, and at night I trained. To whom to write poetry by candlelight, and to whom to run at night.
But thousands train, and only a few become winners. Imagine: on rental skis, in a hat made from the sleeve of an old sweater, I went around everyone!
Do you often remember all these victories?
— I remember. I'm proud. The world remembers only the first ones, that's how I was. Do you know that I have 5 orders, including one combat order? I got it for apprehending a criminal. It was in 1969. I was on a train, returning from the USSR biathlon championship. I hear someone screaming in the dining car (mine was nearby). And there, a bandit who escaped from places of detention robs people. And he stabbed the woman and the man 17 times. It was for his capture and rescue of the victims (I bandaged all the wounds) that I received the Order of the Red Star. The bandit was then shot…
– Is it true that you sang with Vysotsky, danced with Maya Plisetskaya?
– Pure truth. I was lucky. I'm talking about Vysotsky: we were not friends with him, but we met often. I rented an apartment in a high-rise building on Vosstaniya Square. My friends went to America and they gave me the keys. Two-room apartment, 130 square meters. Old Stalin door. And so I gathered a company there. The ingenious Vysotsky repeatedly came. I sang his songs and he accompanied on the guitar. Zhenya Yevtushenko often visited me. When he wrote the poem "Bratskaya HPP", I was the first to read it.
And I met with Maya Plisetskaya at the reception. Everyone went to dance, and she stands alone. Well, I invited. They danced two dances with her, but how! And I waltzed beautifully and even held the Tikhonov Cup in sports dance for 12 years in a row. Whatever he took on, everything worked out. Born like this. And the secret, as I said, is only one: the second is not remembered, the first is remembered.
I read a lot. Lenin knew almost everything by heart. When perestroika began, I didn't sleep at night, I kept thinking: somewhere it was. And I remembered – the 13th volume of Lenin. I asked Gorbachev a question when I was at an event at his foundation: "Where did the idea of ​​perestroika come from?" He started to explain some nonsense. I interrupted: "Didn't Lenin talk about perestroika, didn't he write?" – "Well, what are you!" I started quoting. The hall was noisy.
– And yet, despite your talent and luck, you ended up in prison?
– "Talent in Russia is not a tenant." This Vysotsky sang.
"The poet died,
slave of honor…
Once again such an end!
As if it was
unknown –
Talent in Russia
not a resident."
I was the only athlete in the entire Soviet history who, after finishing his career, became a farmer. Sport does not bring material benefits, we sit on the neck of taxpayers. And I returned everything, worked with interest. 19.5 thousand hectares: corn, sunflower, wheat! The harvests are crazy, the kind that never happened in those areas. More than the heroes of socialist labor, I had harvests. And I was arrested on a delusional charge (I did not admit my guilt, I consider the case to be an order) and they plundered everything. During the search, everything was taken away from the apartment, only the walls remained. There were 16 employees. Just ask: why so many, because 3-4 is enough? And I will answer: they were not paid a salary at that time, so they survived thanks to such searches.
"Left without a homeland"
– So much time has passed since your criminal case … But it still remains in your biography.
Listen to my version. Businessmen laid eyes on the business of my friend Mikhail Zhivilo. It was about big money. They failed to reach an agreement. And so, as I think, they decided to go through a criminal case. There was an accusation that I was looking for killers at the request of Zhivilo, so that they would kill the governor of the Kemerovo region Tuleyev. Well, absurd! Tuleev, by the way, officially wrote to me that he had no complaints. Zhivilo went abroad (if not for this, he would probably still be in prison).
And they came to me from the authorities. They gave me a blank sheet: "Sign." I refused. "Sign, we'll break it anyway." One of them then headed the RUBOP, and then became the head of the Ministry of Internal Affairs for the Ivanovo region, he was also promoted in rank. God punished: he spent three years in a colony, he was deprived of his title and all state awards (Police Major General Alexander Nikitin was accused of abuse during the construction of a new building of the regional department of internal affairs, convicted in 2016. — Author's note). But now he has freed himself and returned to Novosibirsk.
And I will always remember how they tortured me. Do you know how they took me?
– Do you mean how they delivered to the pre-trial detention center?
– Yes. I'm telling. They put me in jail, in the so-called "glass". There is no turning around, the forehead rests against the door. There was nothing to breathe at all, but it was hot. I began to choke and realized that I was dying. Started knocking. The guards saved me, they opened the door, although it was not supposed to. That's how I survived. And then in prison they mocked me hard.
– And How?
– On some days they didn't give anything to eat or drink. There was one moment: as if they brought a homeless woman from a leper colony on purpose. She was covered with terrible sores. It stands, stirs the gruel and pours it into a dirty aluminum plate for me. And I ate. Ate and showed like this (thumbs up).
I spent two months behind bars. They were thrown into the worst cells: corner cells, no light, no heat. I survived everything.
– And not embittered?
– On whom? For jailers? They are performers, they are ordered from above, and they do.
– Why didn't the athletes stand up for you?
– Athletes, including Olympic champions, stood with posters at the Prosecutor General's Office. Man 30-50. The posters read: "Let Tikhonov go!" So what? I don't care. The Kremlin and the state should have intervened. But no one even bothered to do the simplest thing: to demand an objective investigation. The authorities were not up to me. These were times of lawlessness, when both academicians and athletes were imprisoned. Wouldn't want to go back to them.
And so you can say that I was still lucky.
Are you talking about your escape?
– I was released for an operation at the Bakulev hospital. They changed the measure of restraint from a pre-trial detention center to a subscription. And here I am, a serious patient. My employee calls me. He says: "Your passport is in my safe." – "Take it soon!" They brought him to me, and he was with a visa. And I fled through Belarus to Austria. With me I had only a tunic with awards.
Was it hard without a homeland?
– Terrible. Almost ten years in a foreign land. But I felt the support of the athletes.
I remember that there is a congress of the International Biathlon Federation in Nice. I'm being nominated for the post of first vice president. On the table at which everyone is sitting, there is a newspaper with my portrait and the inscription: "Wanted by Interpol." Of the 56 members of the federation, 54 vote in favor. So they chose me. And this was probably the only case in the history of sports when a person from the Interpol base was elected to the leadership of an international federation.
Do you remember the day you returned?
— I arrive in Novosibirsk on City Day. Nobody knows that I'm back. I go to the main stadium where everyone is celebrating. I go up to the stage and stand next to the mayor of the city. I'm wearing a tunic with an iconostasis. The whole stadium stood up.
I did so much for my homeland, for sports (I supported the federation with my own money, made it the best in the world: 24 golds, 27 silvers and 4 bronzes). And they dealt with me like a bandit.
"No one believed in our victory at the Olympics in Sochi"
– Did the Kravtsov case remind you of your own story? Is that why you're so worried about him?
I have known Alexander Kravtsov for a very long time. This is the most educated person. He is an organizer and coach from God. When preparing for the Olympics in Sochi, even the president said that based on the analysis (the forecast is based on the pre-Olympic year, and we had a failure in 2013), we will take 4-5th place. It's my turn to speak. I say: "What are the 4th-5th places? What are we setting up athletes for? The first team place for Russia!" After that, I was struck off the list of honored guests.
Do you know why Sasha Kravtsov was appointed to lead our Olympic team? Precisely because no one believed in victory, this position was a "execution". They didn't want to expose their asses. And we won the Olympics! And we owe this to Kravtsov, among other things. And how they "thanked" him …
Kravtsov has been in prison for two years now, and I cannot calmly observe this story. He is no longer young, he has a bunch of diseases.
– Why do you think it was US citizens who were his cellmates during the investigation? After all, he has access to state secrets, and that is precisely why even the investigator could not take part of his testimony.
– Maybe on purpose. Maybe they were hoping he'd say something to them.
And the case of how a ticket to Turkey was bought for him and on the basis of this he was returned to the pre-trial detention center is simply amazing with cynicism! Unlike me, he did not have a passport in his hands. Moreover, the Ministry of Sports replied that the document was in the department.
– Why, in your opinion, did the investigation cling to Kravtsov so much?
– "Curators" asked him to leave the post. But he refused.
I warned: "Sash, is my example not enough for you? Leave. Otherwise you will repeat my "feat".
"Are you saying that if everything was put back, you would sign that blank sheet?"
– Never. But I paid a high price for this – I didn't see my homeland for almost 10 years.
If I had signed a blank sheet, I would not have had to wander. If Kravtsov left, then there would be no criminal case. I am sure about that.
But I would be a traitor, I would sell my name. So Sasha, too, well done, that he did not stipulate himself. What is his crime? I have read his case. He is charged with the fact that he, being the head of the training center for athletes, paid salaries to his relatives. But they are all masters of sports and trained champions! Kravtsov's children and grandchildren are multiple winners of championships at various levels!
Think about it: 68 federations came out in defense of Kravtsov. In their opinion, he is the best leader in the history of the sports training center. Where is the Kremlin? How can you keep in prison the head of the Olympic delegation at the Olympic Games in Sochi, who walked in a column next to the President of Russia? I do not understand.
– There is a version that all this is still connected with doping scandals. Could they put it on him?
– I can not say, but they really could talk about him. And he definitely had nothing to do with it, moreover, he is one of the few who tried to prevent them. As I.
I was a member of the presidium of the Ministry of Sports and 15 years ago I said from the podium that we are on the verge of a huge scandal. I gave the addresses and names of those who were engaged in a bad deed. Nobody was punished. I am not loved by the Olympians-deputies, whom I respect for their past, but not for the present. The law on doping has not yet been adopted. Why? Nobody can answer me. The Germans got a biathlete with some minimal blood content; she was forgiven, but the law on doping was immediately adopted. Now there, an athlete who was found to have doping is deprived of the opportunity to perform for life. And the coach is also deprived of the right to coach for life. Let's take Italy. In this country, you will immediately go to jail if traces of illegal substances are found in your blood. The severity of the law in this case is needed. But this is missing in Russia.
– You wrote an open letter to the head of the TFR Bastrykin. Do you believe it will work?
It's hard to believe after what he's been through. I have not been acquitted. Who do we justify? And yet I turned, asked: sort it out. Freedom does not love the one who did not lose it. I went through everything that is happening with Kravtsov in my own skin. I cannot be silent.
— Have you returned to Russia?
– I live in Belarus. But I am a patriot of Russia. And I urge law enforcement agencies to listen to the president, who spoke about the need to quickly sort out pre-trial cases. Kravtsov has been behind bars for two years now. The trials have begun, but everything is very slow. I listened to an audio recording of one meeting: the judge laughs … How can you? I believe in better changes for the country. And I believe that it will come to power: it is impossible to mock worthy people of society, such as Kravtsov.