Biden: I'm disappointed after the Supreme Court repealed the gun control law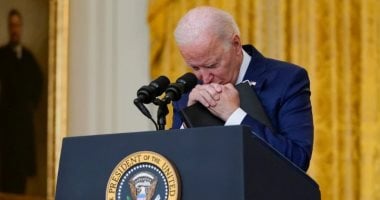 Today, Thursday, US President Joe Biden expressed his deep disappointment with the US Supreme Court's decision to repeal the New York State Firearms Control Act as unconstitutional, and the US President said in a statement, according to "Sputnik": "I am extremely disappointed by the Supreme Court's decision." ".
"This ruling goes against common sense and the Constitution and will upset us all," Biden added, urging states to continue to enact and enforce so-called "common sense" laws.
Earlier in the day, the US Supreme Court ruled that Americans have the right to carry firearms in public, in a landmark decision that will prevent states from imposing restrictions on the carrying of this type of gun.
The majority judge's ruling, which comes at a time when the country is experiencing a shocking increase in firearm crimes, overturns a New York law requiring people to prove they need self-defense to obtain a firearm license.
A report had recently revealed that the United States witnessed 246 mass shootings in 2022.