Biden orders the national security team to provide assistance to Iraq in the investigation of the attempted assassination of Al-Kazemi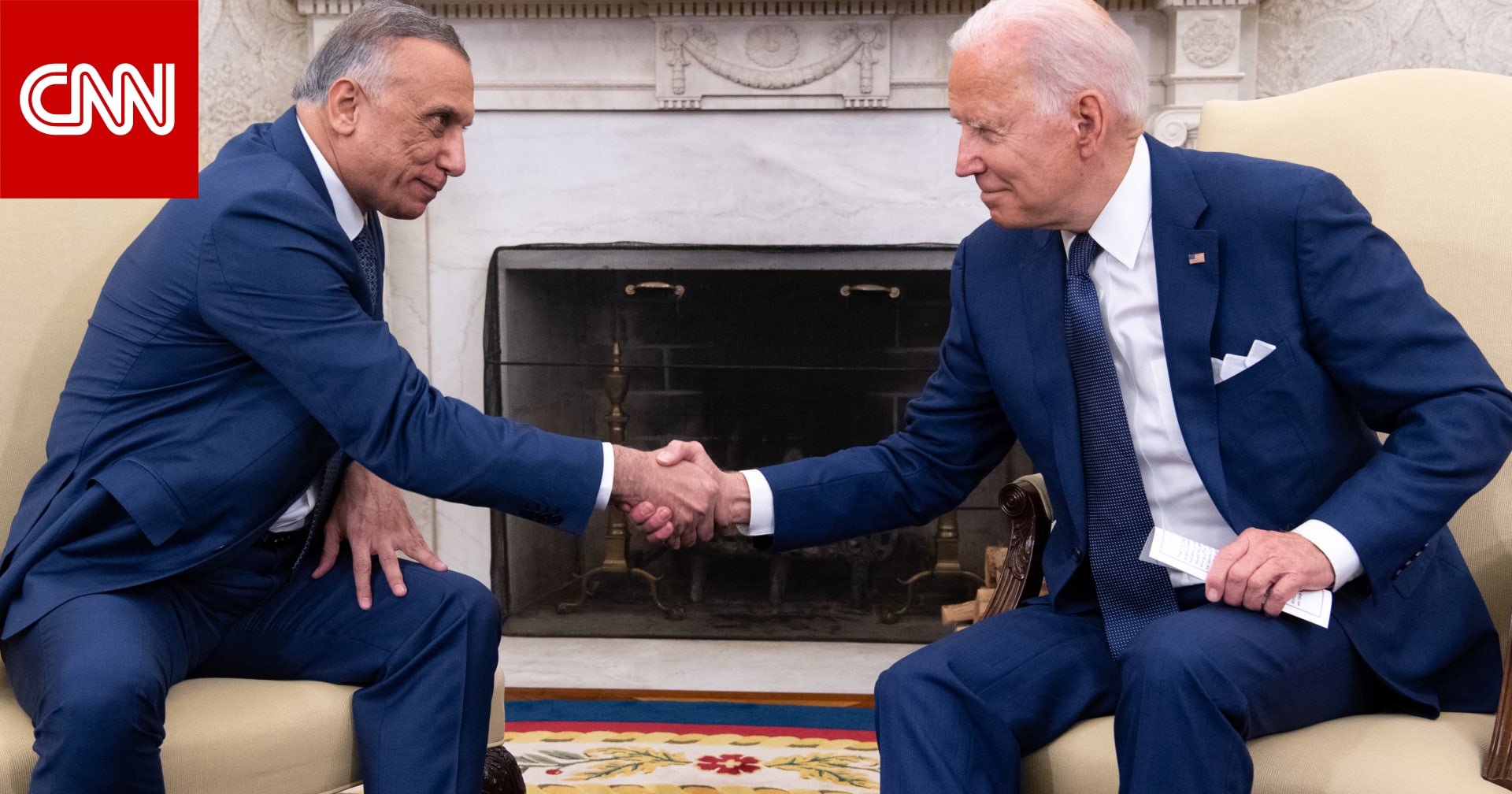 Dubai, United Arab Emirates (CNN)– US President Joe Biden condemned, on Sunday, the failed assassination attempt that targeted Iraqi Prime Minister Mustafa Al-Kazemi.
The Iraqi prime minister survived an assassination attempt after a booby-trapped drone targeted his house, according to the Iraqi army. Moments after the attack, Al-Kazemi sent a message to the Iraqi people, in which he called on everyone to "calm and restraint."
Biden said, according to a statement issued by the White House, that he strongly condemns the terrorist attack that targeted the home of the Iraqi Prime Minister.
The US President expressed his satisfaction that Al-Kazemi was not harmed and commended the leadership he demonstrated in calling for calm, restraint and dialogue to protect the institutions of the Iraqi state and promote the democracy that Iraqis deserve.
Biden stressed that the perpetrators of this terrorist attack on the Iraqi state must be held accountable, and condemned "in the strongest terms those who use violence to undermine the democratic process in Iraq."
He announced that he had instructed his national security team to provide all appropriate assistance to the Iraqi Security Forces as they investigate this attack and identify those responsible.
Biden stressed that the United States "stands firmly with the government and people of Iraq as they seek to support Iraq's sovereignty and independence."