Biden to travel to Texas on Friday after the cold snap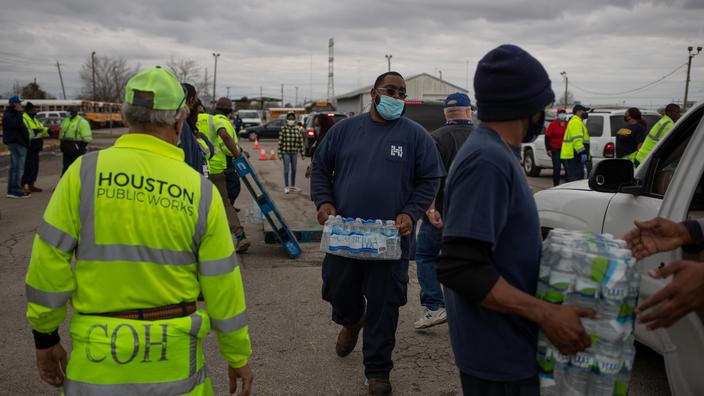 US President Joe Biden will travel to Houston, Texas on Friday after the rare deadly cold spell that hit the southern US state, depriving millions of residents of electricity, heat and clean water , the White House announced Tuesday, February 23.
Read also :Five-figure electricity bills in Texas after the cold snap
"The President and the First Lady" Jill Biden will travel to Houston, a large city in Texas, where Joe Biden "Will meet with local leaders to discuss plans for relief after the winter storm, progress towards reconstruction and the incredible resilience demonstrated by the people of Houston and Texas", White House spokeswoman Jen Psaki said.
The Democrat will also visit a vaccination center against Covid-19, she said at a press conference, indicating that the detailed program of this visit would be specified during the week.
Read also :Between resilience and exasperation, Texans face a historic cold wave
Millions of Texans were deprived of electricity and clean water last week when their state, accustomed to milder temperatures, was suddenly hit by a polar cold snap. As of Tuesday, 3.4 million Texans were still without drinking water. This extreme weather episode, which wreaked havoc across the southern and central United States, claimed the lives of at least 70 people, according to US media.
Joe Biden signed a new declaration of emergency for Texas on Saturday, which frees up federal aid funds. Republican congressman Michael McCaul estimated the economic impact of the storm could be as heavy as that of Hurricane Harvey of 2017, whose damage was estimated at $ 125 billion.
SEE ALSO – "Like a waterfall in my bathroom": in Texas, the electricity has returned, but water problems persist